Its skin Power 10 Formula Mask Sheet
▶ Manufacturing company:Its skin
▶ Place of origin:Korea
▶ Internal capacity:25ml*2

▶ Description of item
:The fine, dense fiber structure provides perfect adhesion to areas with microscopic bends.
:Microfiber thinner than hair, helps penetrate the skin of the fiber essence and delivers the active ingredient deep into the skin.
1) Ye Mask SHeet
:Yeast extract energy gives energy and vitality to tired skin.
2) Gf Mask SHeet
:Moisturizes the dry skin with a deep moisturizing sensation.
3) Vc Mask SHeet

:Provides a refreshing moisturizing moisturizer for dull skin.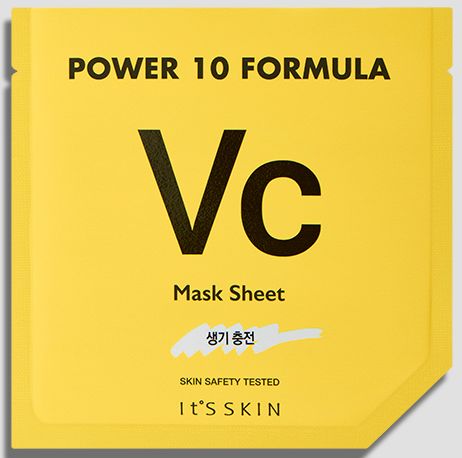 4) Li Mask SHeet

:Gives a feeling of moisturizing to sensitive skin and makes you feel refreshed with clear skin.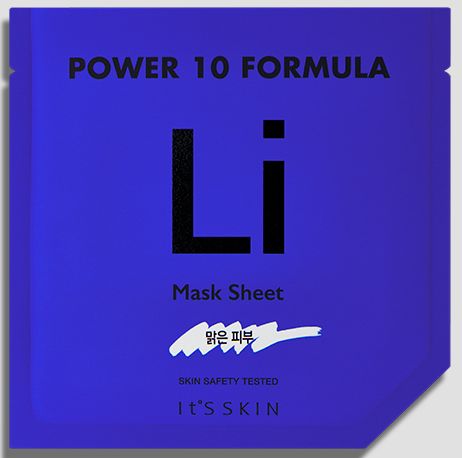 5) Co Mask SHeet
:Rich and nutritious, it gives skin elasticity.
6) Po Mask SHeet

:It is a sheet mask with excellent pore care and soothing effect.
7) Vb Mask SHeet
:It regulates the water balance and prepares the skin fresh.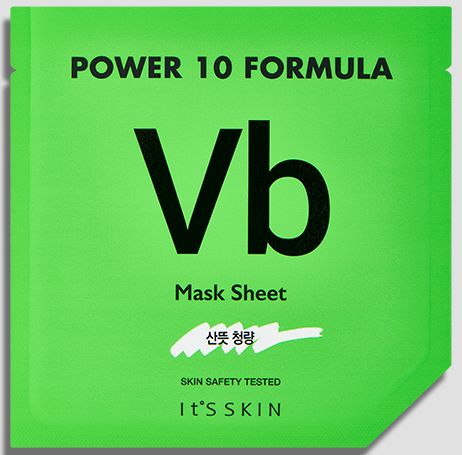 8) Ve Mask SHeet

:Provides nourishment to your skin and prepares the skin with a shiny skin.
9) Wh Mask SHeet
:It makes the skin transparent and bright.
10) Wr Mask SHeet
:It makes Wrinkle improves and gives skin elasticity.
▶ how to use

1. After cleansing, the skin texture is prepared with lotion.
2. You take a mask and stick it to the whole face by avoiding the eyes and mouth.
3. After 15 to 20 minutes, remove the sheet, and let the remaining essence absorb lightly.