[2017 NEW] MISSHA 1/2 Soft Sponge Puff

▶ Manufacturing company:MISSHA

▶ Place of origin:Korea

▶ Internal capacity:60Sheets/120Cuts(Size:140X55mm)

▶ Major component

:Pulp, Rayon

* You can use it safely on your skin because it does not use fluorescent materials.

▶ Product Description

:The start of clean skin!
Soft makeup cotton that can be managed the skin well with 1/2 lotion

▶ Product Features

1. Sponge-type cosmetic cotton with enough 1/2 lotion

: The sponge is a soft sponge type, and it delivers skin lotion perfectly to the skin, and skin care is enough even with 1/2 lotion.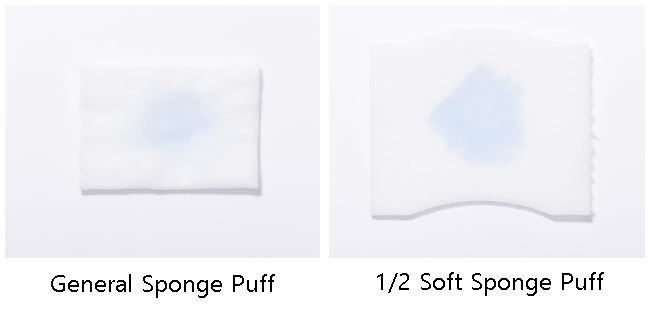 2. Cosmetic cotton, pack etc. Multi-use cosmetic cotton

: You can use it as a pack to moisten your desired lotion, essence and so on as well as when you make up your skin texture with lotion.


▶ how to use


:After fully moistening lotion on make-up cotton, it gives moisture by tapping on skin.

* Tip

:After cutting, impregnate the essence, and attach it to the area where the skin troubles.

* Note!

:please use only for skin care because the contents may leak out when using for cleansing,