[2017 NEW] MISSHA Silk Feel Cotton Puff


▶ Manufacturing company:MISSHA

▶ Place of origin:Korea

▶ Internal capacity:80Sheets(50X75mm)

▶ Main component

:Cotton、Rayon

* You can use it safely because it does not use fluorescent material.
▶ Product Description

:The start of clean skin!
A clean, gentle cotton puff without fluff on a double sheet

▶ Product features

1. Soft cotton puff like silk

: Cotton 100% cotton wrapped in a smooth sheet like silk, you can use smoothly.

2. Unmodified clean cotton puff until the end

: It can be used neatly because it does not separate the inside of cotton and the sheet in the round form which is not deformed.
3. Double Sheets Cotton Puff

: It is made of double sheet, and fluff is not occured even if it wipes several times.


▶ how to use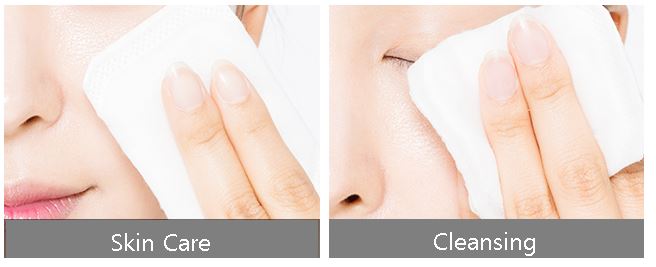 1. After moistening lotion on make-up cotton, it gives moisture by tapping on skin.

2. When cleansing the make-up, moisten the make-up pad with a special remover, then put it on your eyes and lips and press it gently.