Holika Holika Gudetama ver2 Jelly dough Blusher
▶ Manufacturing company:Holika Holika
▶ Manufacturing company:Korea
▶ Internal capacity:6g

▶ Description of item
:It is a jelly-dough type blusher that moisturizes the inside and smoothes the surface smoothly.
:It produces a clear and transparent cheek that melts like water on your skin without flaking or peeling.
:The coral, pink, apricot, and red color of the trendy color feeling with the fluorescent touch are given a brightness
to the face like a fluorescent light.
:High-adhesion long-lasting jelly blusher with high-adhesion coating powder
▶ Color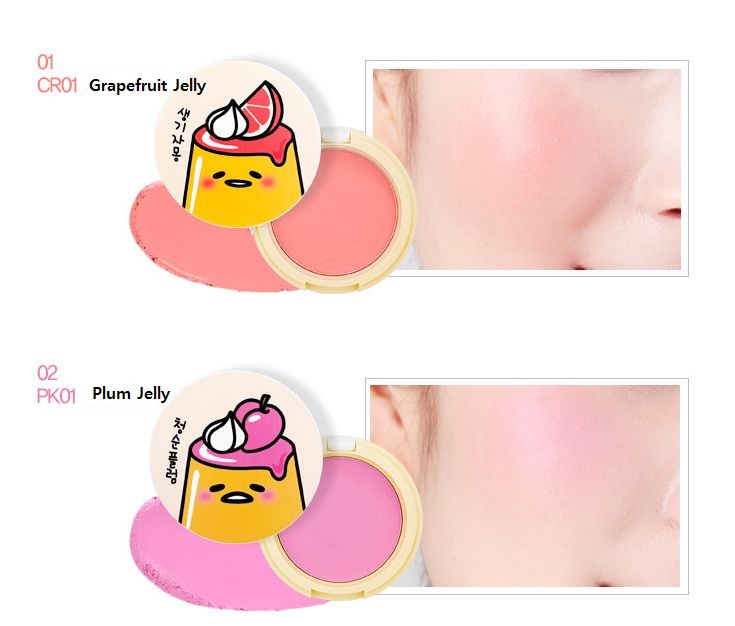 ▶ how to use
: Take an appropriate amount of puff and tap lightly on cheek.