[2017 NEW] NATURE REPUBLIC Pro Touch Color Master Shadow Palette


▶ Manufacturing company:Cosmax

▶ Place of origin:Korea

▶ Internal capacity:14g

▶ Main ingredients

:Boron Nitride, Nylon-12, Phenyl trimethicone, Silica, Magnesium Myristate, Macadamia seed oil, Propanediol,
Dimethicone, Methicone

▶ Product Description

:It is composed of various matt color, glitter and shimmer point colors of basic mood, and it is like a professional touch,
so 30 shadow palette that can produce professional eye makeup

▶ Product features

1. You can produce a new mood every day with various color variations of 30 colors.

2. It gently adheres and maintains eye makeup for a long time with excellent coloring power.

▶ how to use

:Use your fingers or your applicator to take an appropriate amount of content and apply it gently to the eyes.

▶ Color composition / Color development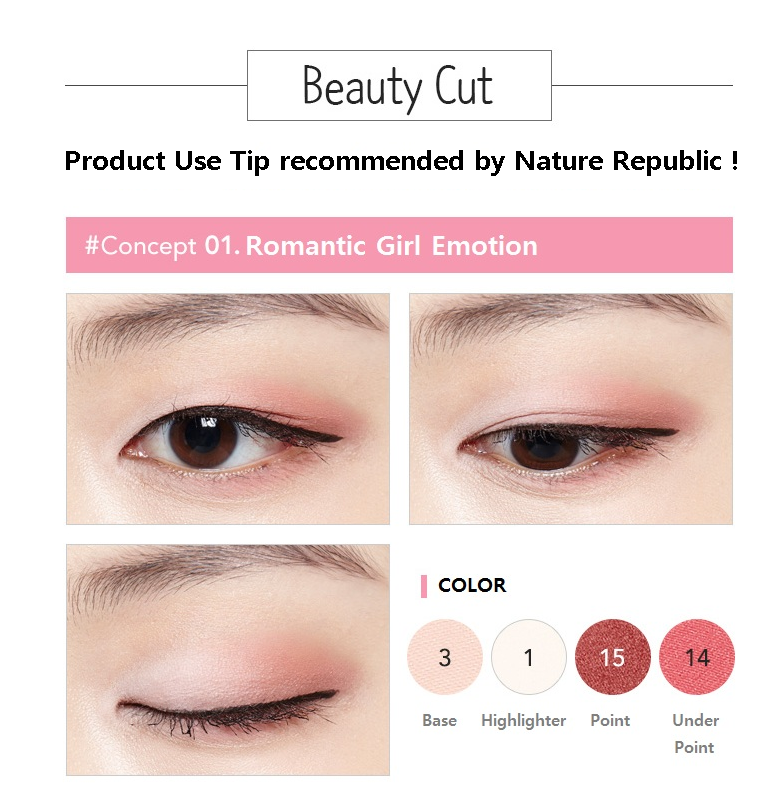 (1) Base - Spread the base color over the entire eye area.

(2) Highlight - Lighten the head of the eyes.

(3) Point - Give the base color and gradient to the tip of the eye.

(4) Under-point - A slightly brighter color than the point, you can naturally connect it by covering the triangular zone
and the point color under the eye's tail.