ETUDE HOUSE Play 101 Stick Mini Selfie Kit
▶ Manufacturing company:ETUDE HOUSE
▶ Place of origin:Korea
▶ Internal capacity:Shading, Highlighter 2.5g / Red2g

▶ Description of item
:It is a mini size stick that contains only the best color of the Play 101 Stick, so it is easy to carry and use anywhere, anytime.
:In addition to full makeup, you can also produce various combinations of makeup TPO, such as strobing / juice look / shade makeup.
:Play 101 Stick Only DIY sticker is built in, and you can freely decorate and store lipstick, shadow, accessories and so on.
▶ Kit Components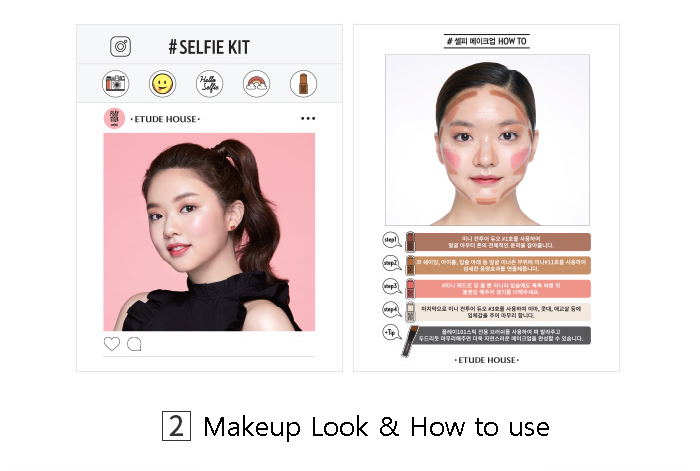 ▶ how to use