[2017 NEW] MISSHA Gumsul Geuk Essence


▶ Manufacturing company:MISSHA

▶ Place of origin:Korea

▶ Internal capacity:40ml

▶ Main ingredients




:Fermentation wild ginseng water(Yeast / Wood-cultivated ginseng fermentation filtered water, Mineral water, Jade extract),
Golden fermented wild ginseng / Antler / Ganoderma lucidum(Ginseng extract, Antler extract, Ganoderma lucidum extract),
Gold, Camellia Oil

▶ Product Description

:Nutritional elasticity herbal essence that fill the solid golden energy for skin elasticity

:Wrinkle improvement / whitening dual functional cosmetic

:Completed skin safety test

▶ Product features

1. Rich and nutritious concentrated essence formulation

Absorbs deeply to the skin to feel a sense of elasticity and cares for tight skin gaps




2. Elastic energy that fills tightly without loosening

While improving the elasticity from the inside of the skin to the outside, strengthening the resilience of skin elasticity
for maintaining elasticity, give the skin confidence

3. Gumsul's three-step (cleansing-strengthening-defensive) herbal ingredients combination designed for healthy skin

Skin care benefits of Golden Purifying™ that completed to 'Gold', which excellently cleanses skin,
*Seven-ginseng Five-fermentation liquid, which helps to strengthen the skin, and camellia oil for skin protection

* Seven-ginseng Five-fermentation liquid is Gumsul's herbal fermentation liquid, which is made through five fermentation
processes of seven precious ginsengs and has a higher rate of absorption of active ingredients than general fermentation methods.
(Patent number:10-1773456)

※ Skin elasticity test of Gumsul
Comparison of skin elasticity before and after using for 2 weeks the Gumsul line

1. Skin reaction test

Skin elasticity test through bouncing angle when a fixed weight is dropped on the skin at the same angle




[Before] [After]

2. Skin restoration test

Skin elasticity test with remaining mark after 10 minutes when the skin is uniformly pressed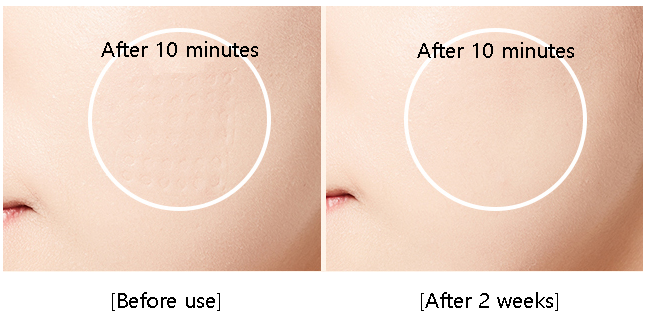 ▶ how to use

:After using the toner, take an appropriate amount and spread it evenly on the skin and absorb it.