3CE Maison Kitsune Primer Setting Powder
▶ Manufacturing company:3CE
▶ Place of origin:Korea
▶ Internal capacity:4.5g

▶ Description of item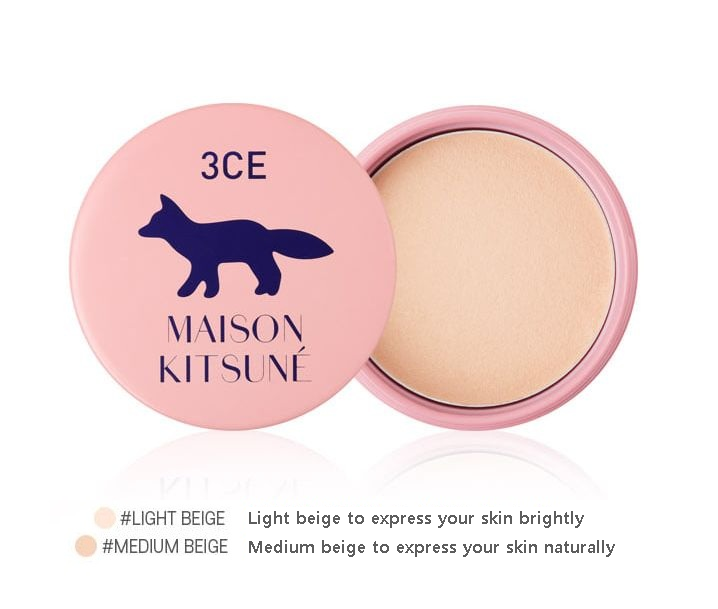 :It is a skin balancing powder that selectively absorbs excess sebum and sweat and keeps moisture tight.
:It makes you feel like a soft and smooth porcelain skin without lumps or stuffiness with thin covering.
:Ultrafine Essential Powder fills between the pores and irregularities, it acts as a primer to give a blur effect.
:It does not become dull over time, it keeps it like first makeup all day.
▶ how to use
: Take the appropriate amount of the contents into the puff, then apply it gently alont the skin texture by tapping lightly.