MISSHA Signature Essence Cushion Watering Planning Set
▶ Manufacturing company : Cosmax Inc.
▶ Place of origin : Korea
▶ Internal capacity : 15g+15g(Refill)+Puff 1P
▶ Product Composition
▶ Product Description
: Containing 73% of essence ingredients! The moisturizing watering essence cushion that moisturizes the skin as you tap
: Wrinkle improvement, Whitening, UV protection functional cosmetics(SPF50+/PA+++)
: The signature essence cushion (for replacement) has a double air in puff.
※ Double Air In Puff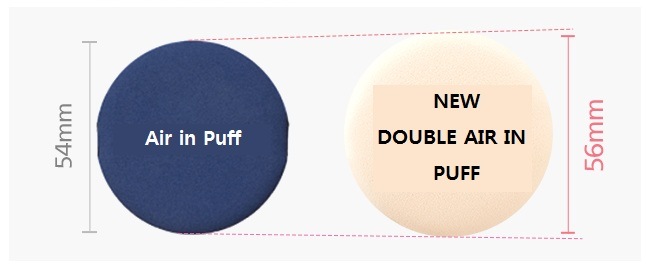 ▶ How to use
: Take the appropriate amount of contents into the puff and apply it lightly as you tap the entire face.
▶ COLOR