[2017 NEW] MISSHA Moist Tension Blusher (Beyond Closet Edition)
▶ Manufacturing company : Cosmax Inc.
▶ Place of origin : Korea
▶ Internal capacity : 8g
▶ Main ingredients
: Apple seed oil, Carambola fruit extract, Honey extract, Watermelon extract, Orange extract, Strawberry extract,
Guava extract, Aloe vera leaf water, Peach extract
▶ Product Description
: 'Juice' tension blusher that clear and moist texture is firmly applied and colored delicately
▶ Product Features
1. Atmospheric 'juice' blusher
The juice color that calmly toned down softly is colored to the cheeks and makes an atmospheric cheeks.
* Containing Fruit Complex
2. 'Moist' blusher without stickiness
It contains aloe vera leaf water and apple seed oil, and it is applied with moisture without stickiness, giving a clear shine.
3. 'Highly-Adhesion' Blusher
The contents filtered through a tight tension net are applied uniformly and smoothly, making makeup last longer.
▶ How to use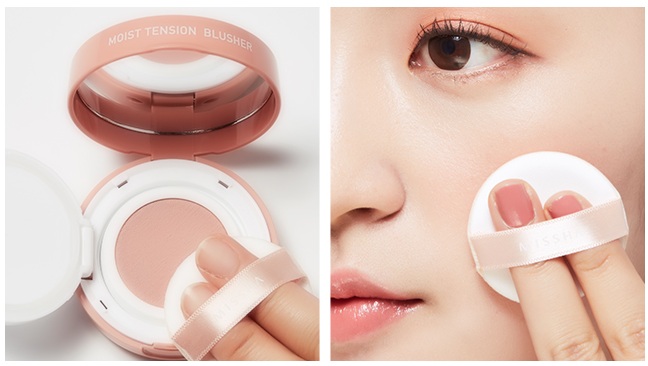 : Take the appropriate amount on the puff, then lightly tap it on the both cheeks.
* Adjust the volume by tapping the contents lighlty to the inside of the container or the back of the hand.
▶ Color