[2017 NEW] APIEU TTABONG
▶ Manufacturing company : Cosmax Inc.
▶ Place of origin:Korea
▶ Internal capacity : 200p
▶ Main ingredients: [Stick] : PP / [Cotton] : Pure cotton 100%
▶ Product Description
: 100% cotton double-type cotton swab that can be used with confidence anywhere

▶ Product Features
1. Dual type cotton swab
It can be used for various purpose by utilizing two parts, rounded and pointed.
2. Strong cotton swab
It can be used more safely with stick material that does not break easily.
3. Clean cotton swab
Put the cotton swab in a special case, you can use it neatly.
▶ Product Formulation
1. [Pointed part]-For delicate makeup correction
When you make a delicate makeup such as lip, eyes, you can finish neatly with pointed point.
2. [Rounded part]-For comfortable daily care
You can finish neatly with a rounded portion in everyday life such as basic care.
▶ How to use
1. Eye Makeup
The cotton swab removes the oil of the eyes and it is possible to make a beautiful eye makeup without smearing.
2. Lip Makeup
When the lip make-up spreads, remove it with the pointed part, and the lip is finished neatly.
3. Pore & Dead skin cell Care
Take a serum or toner on a cotton swab and lightly tap the area with dead skin cells or pores,
and you can make a clean correction makeup.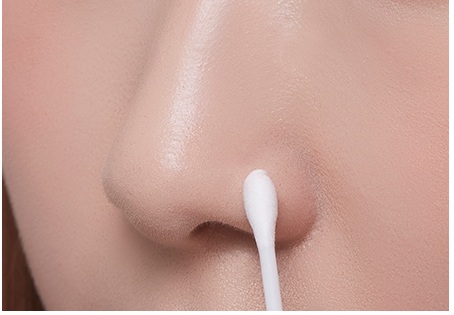 4. Disposable swab pefume
Spray the perfume onto a cotton swab and put it in a plastic bag,
it becomes a disposable cotton swab perfume that you can use easily at any time.