[2018 NEW] SWISS PURE Smooth Foaming Lip Peeling Large Capacity
▶ Manufacturing company : Cosmax Inc.
▶ Place of origin:Korea
▶ Internal capacity : 30ml
▶ Main ingredients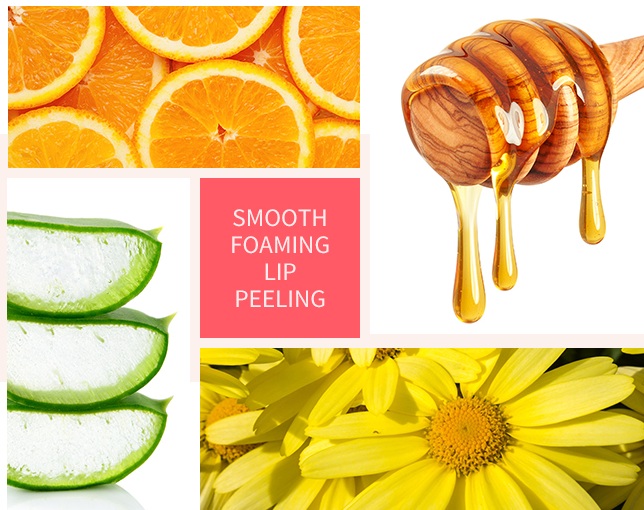 : Orange, Mandarine, Gentiana Flower, Manuka Honey, Propolis, Glycerin, Vegetable Cellulose, Aloevera

▶ Product Description
: Lip Cleansing + Exfoliating + Moisturizing 3 in 1! Gommage-type Lip Peeling
: The soft micro bubble cleanses the lips and removes the dead skin cells. Manuka Honey and Aloevera help to moisturize the lips.
▶ Product Features
1. Bubble
Refreshing cleansing effect with fine bubble
2. Peeling
Soft exfoliating without irritation on the weak lips
3. Moisture
Manuka Honey filled with plently of nutrients gives the moist feeling!
▶ Texture
: Artificial pigment FREE
Gommage-type that is gently applied to the lips in the form of an essence and forms fine bubbles after applying
▶ Before & After
▶ How to use
1. Pump 1-2 times on your fingers and apply on your lips.
2. After about 30 seconds, when the bubble comes, leave it for more than 1 minute.
3. Rub your lips gently.
4. Remove the wastes with water or wet tissues.
* The more time you leave, the higher the scrub strength.
* Please rub until the bubbles disappear and the dead skin cells appear.
※ Precautions
* Please be careful not to get the contents into your mouth when scrubbing.
* When pumping the product, it may be discharged in the form of liquid at first.
However, this is a natural phenomenon due to the feature of the container, so that the contents are not a problem.
※ Tip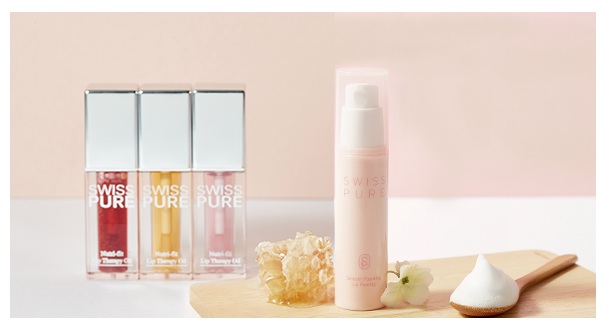 : Using lip oil after lip peeling will give you a more moist and thick lip.