[2018 NEW] JUNGSAEMMOOL Essential Cheek Blusher
▶ Manufacturing company : Hansol Cosmetic Co., Ltd
▶ Place of origin:Korea
▶ Internal capacity : 5.2g
▶ Main ingredients
: Phenyl Trimethicone, Propanediol, Dimethicone, Triethoxycaprylylsilane, Lauroyl lysine, Methicone
▶ Product Description
: A Cheek Blusher that creates lively color with light adhesion
: A Cheek Blusher that gives vivid and transparent colors on your skin
▶ Product Features
1. Feather Light Formula
It is a blusher with transparent color and light feeling using raw materials with high adhesion.
2. Double-coated Powder
Double-coated powder lasts for long time without darkening even in sebum and sweat secretion.
3. Micro-Particles
It has excellent adhesion with thin and fine particles that have been finished through double grinding and shift process.
▶ How to use
: Apply lightly to your face using the brush or puff.
※ Artist Tip
: Apply Pale Lavender to the C-zone in eye area by tapping lightly to complete a bright look.
▶ Color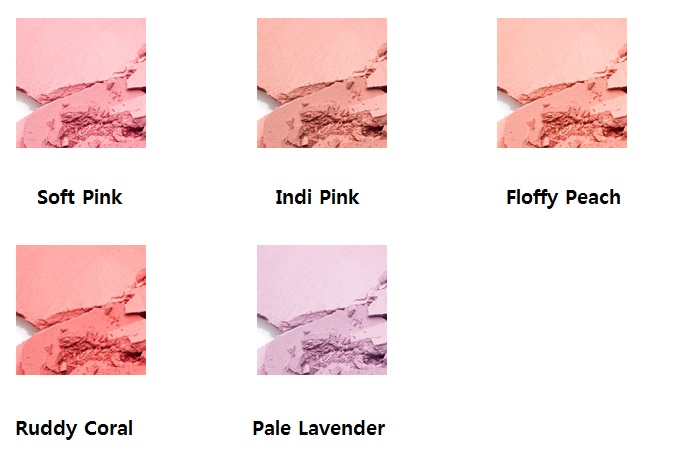 ▶ Coloring