[RENEWAL] The Saem Sooyeran Radiance Essence
▶ Manufacturing company : Hankook Cosmetics Co., Ltd.
▶ Place of origin:Korea
▶ Internal capacity : 50ml
▶ Main ingredieints
: Dendropanax morbifera extract, Okro tea, Bamboo tea, Green plum, Natural fermented yeast, Lactobacillus, Yeast, Ginseng leaf extract

▶ Product Description
: Concentrated Nutrition Essence that dendropanax morbifera extract and traditional tea fermentation water gives skin elasticity
: Essence filled with shine is quickly absorbed into the skin surface to provide concentrated nutrition, giving the skin a ideal firming effect.
: Whitening & Wrinkle improvement dual functional cosmetics
* Skin irritation test completed
▶ Product Features
1. Immortal eternal beauty! Dendropanax Morbifera
Korea's Dendropanax Morbifera Extract, which has long been regarded precious, fills your weakened and tired skin with a firm force
and lasts the beauty for a long time.
2. A clear light that shines brilliantly!
It gives skin a clear natural light and makes it shiny with fermented water which is naturally fermented the Korean traditional tea
with lactobacillus and yeast.
3. Recovering the power of skin itself
Helps to maintain skin condition and helps to nourish the skin.
▶ Before & After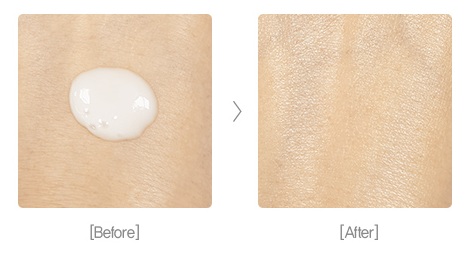 : It is a light yellowish, thin essence that gently spreads on the surface of the skin, is absorbed quickly and gives shine.
▶ How to use
: After using the toner, take an appropriate amount and apply it gently.