[RENEWAL] The Saem Sooyeran Radiance Eye Cream
▶ Manufacturing company : Hankook Cosmetics Co., Ltd.
▶ Place of origin:Korea
▶ Internal capacity : 30ml
▶ Main ingredieints

: Dendropanax morbifera extract, Okro tea, Bamboo tea, Green plum, Natural fermented yeast, Lactobacillus, Yeast, Ginseng leaf extract,
Red ginseng extract, Red ginseng oil, Wild honey extract
▶ Product Description
: Eye Cream that dendropanax morbifera extract gives elasticity to the eyes and makes tye skin around the eyes vibrant
: It is low-irritaion type which is penetrated lightly, and if you press it gently and tap it lightly, it will be quickly adhered and absorbed.
And it fills the skin around the eyes softly and densely with active ingredients.
: Whitening & Wrinkle improvement dual functional cosmetics
* Skin irritation test completed
▶ Product Features
1. Immortal eternal beauty! Dendropanax Morbifera
Korea's Dendropanax Morbifera Extract, which has long been regarded precious, fills your weakened and tired skin with a firm force
and lasts the beauty for a long time.
2. A clear light that shines brilliantly!
It gives skin a clear natural light and makes it shiny with fermented water which is naturally fermented the Korean traditional tea
with lactobacillus and yeast.
3. Recovering the power of skin itself
Helps to maintain skin condition and helps to nourish the skin.
▶ Before & After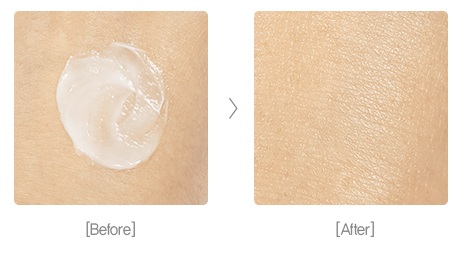 : It is flexible formulation with high absorbing power, so it is lightly permeated into the skin and cares intensively the elasticity around the eyes.
▶ How to use
: After using the emulsion, take the contents as much as the size of the red bean and lightly apply it to the skin with your ring finger.