[RENEWAL] The Saem Sooyeran Radiance Mask
▶ Manufacturing company : Hankook Cosmetics Co., Ltd.
▶ Place of origin:Korea
▶ Internal capacity : 80ml
▶ Main ingredieints
: Dendropanax morbifera extract, Okro tea, Bamboo tea, Green plum, Natural fermented yeast, Lactobacillus, Yeast, Ginseng leaf extract,
Black rice extract, Black yam extract, Black sesame extract
▶ Product Description
: Sleeping Mask that the deeply concentrated dendropanax morbifera extract and the active ingredients care the skin during sleep
and give healthy skin every morning
: It is creamy typed sleeping mask with dense elasticity, and forms moisture evaporation block film and nutrient absorption film
on the surface of the skin to provide a rich nutrition and lifting factors during the night.
: Whitening & Wrinkle improvement dual functional cosmetics
* Skin irritation test completed
▶ Product Features
1. Immortal eternal beauty! Dendropanax Morbifera
Korea's Dendropanax Morbifera Extract, which has long been regarded precious, fills your weakened and tired skin with a firm force
and lasts the beauty for a long time.
2. A clear light that shines brilliantly!
It gives skin a clear natural light and makes it shiny with fermented water which is naturally fermented the Korean traditional tea
with lactobacillus and yeast.
3. Recovering the power of skin itself
Helps to maintain skin condition and helps to nourish the skin.
▶ Before & After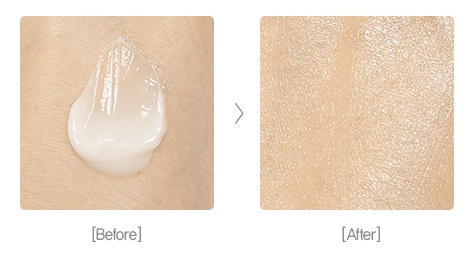 : It is creamy typed mask with dense elasticity that helps to improve skin smoothly during the night with less movement of the face.
▶ How to use
: In the last step of skin care, apply on the face and neck widely and tap it gently until fully absorbed.
* Tip
: If you use it 30 minutes before falling asleep, it is more effective in forming a moisturizing film.