ETUDE HOUSE Colorful Drawing Dear Darling Water Gel Tint
▶ Manufacturing company : ETUDE HOUSE

▶ Place of origin:Korea

▶ Volume : 4.5g
▶ Main ingredieints
: Pomegranate extract, Phenoxyethanol, Sapindus trifoliatus fruit extract

▶ Product Description
: A water gel tint that expresses moist and clear lips like fresh juices
▶ Product Features
1. Coloring UP! Persistency UP!
The clear color lasts for a long time by pigment content twice as high as that of the original, and tinting power.
2. Full of moisture with refreshing fruit extract!
The pomegranate extract and sapindus trifoliatus fruit extract containing rich mineral and vitamin helps express moist and refreshing lips.
▶ How to use
: Adjust the amount of the contents on the tip at the mouth of the container and apply it naturally from inside to outside of the lips as gradient.

▶ Color
1. PK007 Water Light Pink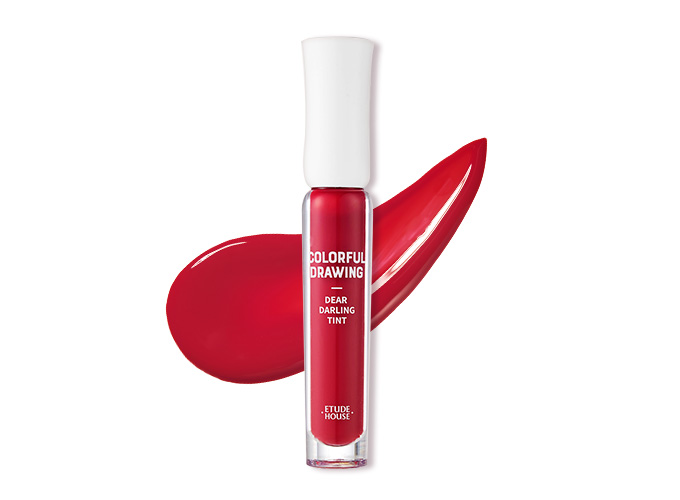 2. OR206 Water Light Orange