Mamonde Total Solution BB Cream
▶ Manufacturing company : Mamonde

▶ Place of origin:Korea

▶ Volume:40ml
▶ Main ingredients
: Purified Water, Calendula Flower Extract, Lecithin
▶ Product Description

: Highly-moisturizing triple functional BB cream that adheres smoothly to the skin with moisture, and creates shiny, bright skin
▶ Product Features
1. Silicone Gel & Cover Powder
Bright and clean skin expression
The cover powder evenly dispersed by the combination of dense gel ingredients covers tightly skin texture,
and airy powder which selectively absorbs only oil creates clean skin without dullness over time.
2. Moist skin
Moist skin
Moisture texture containing Hyaluronic Essence™, moisture magnet, adds moisture and nutrients to your skin and makes it moist without drying.
3. Mamonde Calendula Water™ 10%
Comfort Skin Formula makes skin comfortable
Comfort Skin Formula with a combination of Calendula Flower Extract and Skin Powder provides a comfortable feel to your skin.
* Mamonde Calendula Water ™ is a blend of Calendula flower extract and purified water.
▶ TEST
: Moist and clean skin expression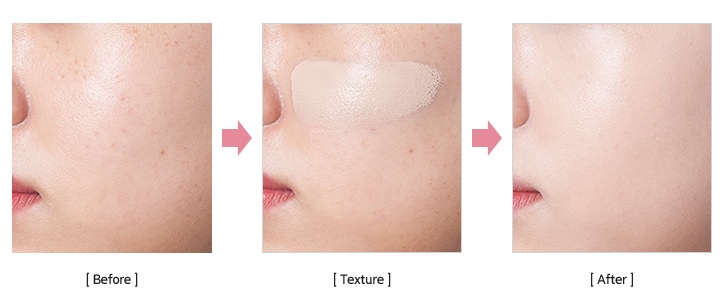 ▶ How to use
: In the final step of skincare, apply an appropriate amount to the entire face and finish by tapping lightly.
▶ COLOR
▶ Coloring