Holika Holika Jewel Light Skinny Eye Liner
▶ Manufacturing company : ENPRANI
▶ Place of origin:Korea
▶ Volume : 0.7g*2EA
▶ Main ingredients
: Ceresin, Polyethylene, Isododecane
▶ Product Description
: A skinny type waterproof eyeliner that expresses a brilliant pearl and color like jewelry
▶ Product Features
1. Creamy texture like a butter
The creamy gel texture is gently applied to the eye area, enabling clear and beautiful eye expression without the irritation.
2. Moist pearl shining like a jewel
A colorful pearl like a jewel expresses it with more moist and glittering eyes.
Immediately after drawing the eye lines, spread it lightly on the eyes, it can also be used as a long lasting eye shadow which is moist and brilliant.
3. All-Day Long Lasting Waterproof Formulation
It is a powerful waterproof formulation that the contents are never removed by water and sweat after they are applied and fixed.
4. Creamy Pearl Texture Skinny Liner
Thinner, more delicate drawing is possible, and the lead is not hardened to the end, and can be used softly like the first time.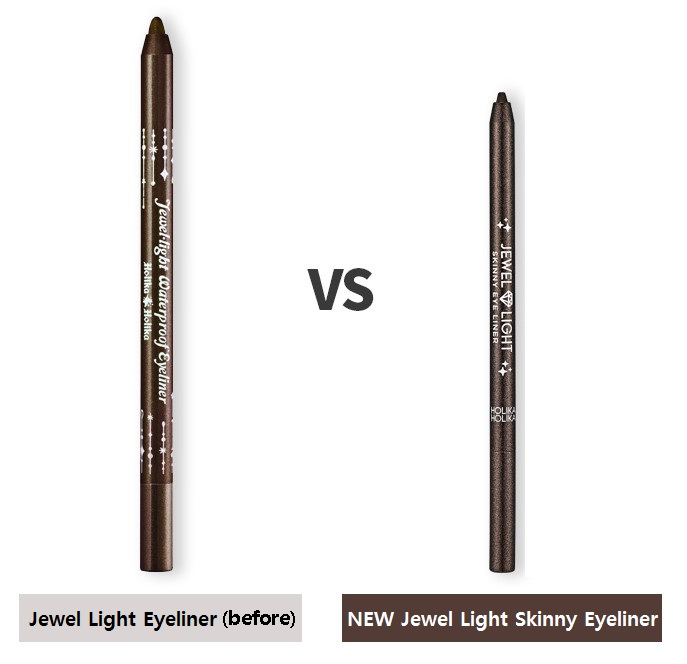 ▶ How to use
- It is a liner color that keeps eyes clear.
A skinny type liner helps to express more precisely and delicately from the inner corner of the eyes to the outer corner of the eyes.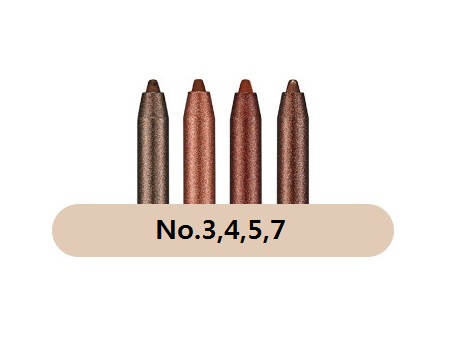 - It is an medium liner color used to smudge the boundary between the liner and the shadow.
Draw along the line or fill in the outer corner of the eyes, then smudge it with your hands. And it is blended naturally,
you can express more atmospheric eyes.

- It is a color used for outer corner of the eyes or under the eyes.
A skinny type liner helps you express more sophisticated and delicate outer corner of the eyes and under the eyes!
* Please keep the cap closed after use to protect the moist contents.
* If the lead of the contents is worn out, please peel it with a separate sharpener for the skinny liner.
* If you use it as a shadow, smoothly blend it with your fingertips before it is completely dry.
▶ Color
▶ Coloring
1. No.1 Black Twister

: Dark black color with opal pearl for a deep and special look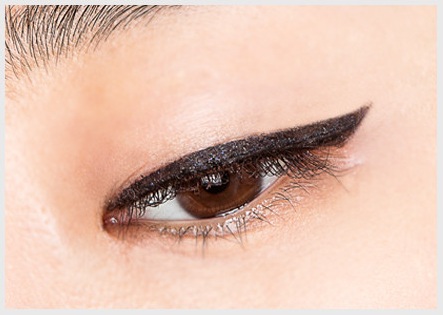 2. No.2 Stary Brown

: Dark brown color with gold pearl for a deep and clear look
3. No.3 Cocoa Powder

: Soft brown color with shimmery pearl for a natural look


4. No.4 Coconut Latte

: Warm gold brown color with gold pearl for a mellow look
5. No.5 Red Velvet

: Atmospheric red brown color with gold pearl for a mellow look
6. No.6 Cognac Brown

: Delicate purple brown color with silver pearl for a atmospheric look


7. No.7 Choco Tart

: Choco brown color with pink, gold pearl for a sensuous look
8. No.8 Honey Blast

: Warm honey beige color with pink, gold, silver pearl for sparkling under the eyes & outer corner of the eyes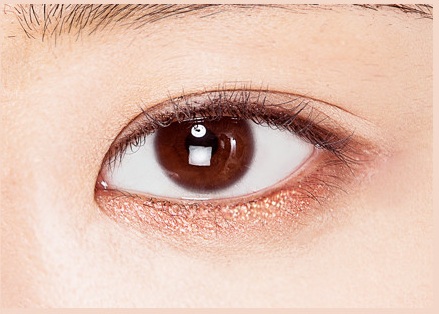 9. No.9 Rose Sparkling

: Lovely scarlet rose color with pink, gold, blue, opal pearl for atmospheric under the eyes & outer corner of the eyes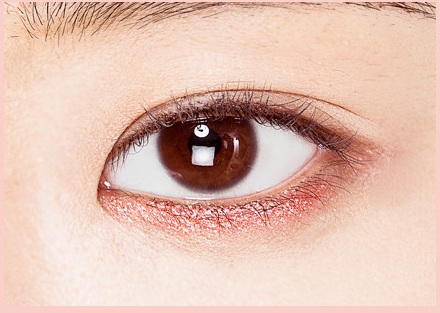 10. No.10 Champagne Pop

: White beige color with light purple, gold, pink, opal pearl for transparent under the eyes