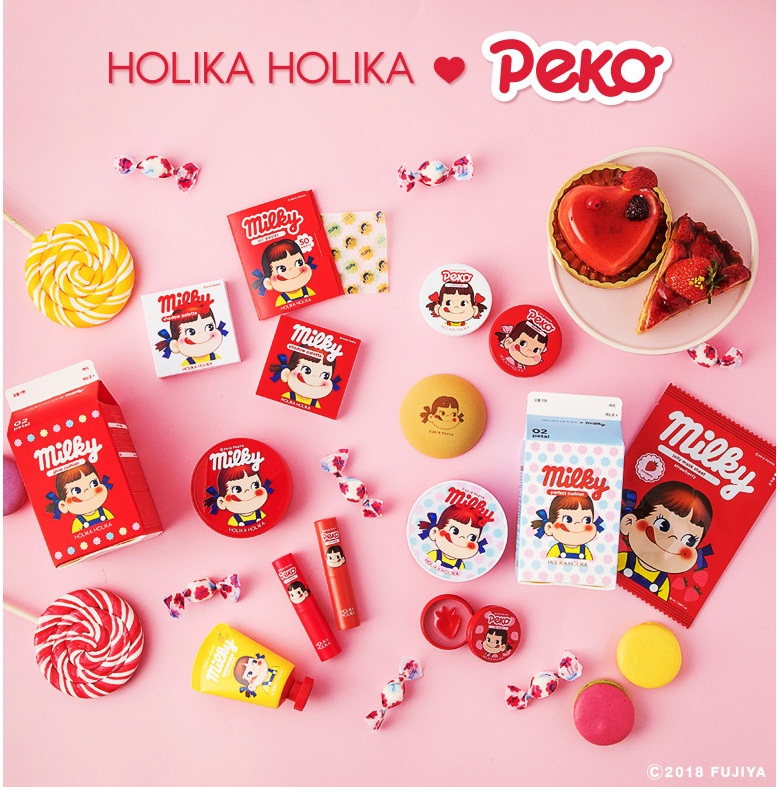 Holika Holika Sweet Peko Edition Water Drop Tint Bomb
▶ Manufacturing company : ENPRANI
▶ Place of origin:Korea
▶ Volume : 2.5g
▶ Main ingredients
: Jeju Oxygen Water, Papaya Extract, Grape Seed Extract, Shea Butter, Green Tea Extract, Manuka Honey Water
▶ Product Description
: Water Drop Tint Bomb that moisturizes the lips as soon as applied
▶ Product Features
1. Contains 40% Water
It contains 40% of fresh water with abundant mineral content, giving a cool moisture and vitality to the lips as soon as applied.
2. Lighter! Clearer! Long-lasting!
Upgraded color and water retention for price gives long lasting effect that is not removed even when exposed to water or sweat.
3. Enhanced moisturizing and vitamin-care effect with refreshing fruit ingredients
Fruit extract containing rich minerals and vitamins and moisturizing ingredients creates moist and refreshing lips like juice.
▶ How to use
* Droplet shape makes it easy to express lip makeup!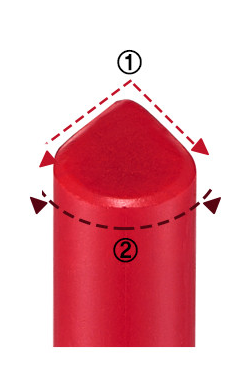 1. Apply to the center of the lips and mouth corner using upper edge!
2. Apply to the center and wide area of the lips using rounded side on the bottom!
※ TIP
[Softly! Create a gradient]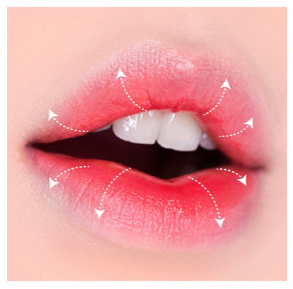 1. Apply to the inside(center) of the lips gently using the upper edge.
2. Create a natural gradient by moving lips
3. Completed the natural gradient lips!
[Clearly! Create full lips]
1. Draw along the upper lip line using the upper edge.
2. Fill the entire lower lip using a rounded side on the bottom.
3. Completed perfect full lips!
* Please expose only 1mm and use freshly!
* Due to the nature of the water formulation and the container, once the contents have been exposed, they may not enter.
▶ COLOR
▶ Coloring