The Saem 3 Edge Lip Stick Velvet Fit


▶ Manufacturing company : COSMECCA KOREA CO., LTD.

▶ Place of origin:Korea

▶ Volume : 2.5g

▶ Main ingredients
: Shea Butter, Camellia Oil, Rosehip Fruit Oil, Evening Primrose Oil
▶ Product Description

:Velvet fit with intense color and soft finish!
▶ Product Features
1. Unique triangle style
The sharp, triangular-style lipstick tightly adhered to the narrow areas of your lips for vivid, precise lip makeup.
2. Rich color expression with just single touch
The color is vividly expressed even with single touch, and it makes easy to create a clear lip make-up.
3. Velvet fit
A velvet texture that gently covers your lips smoothly fills between the wrinkles of the lip to express smooth matte lips.
* It tightly adheres to the narrow mouth corner and upper line of the mouth.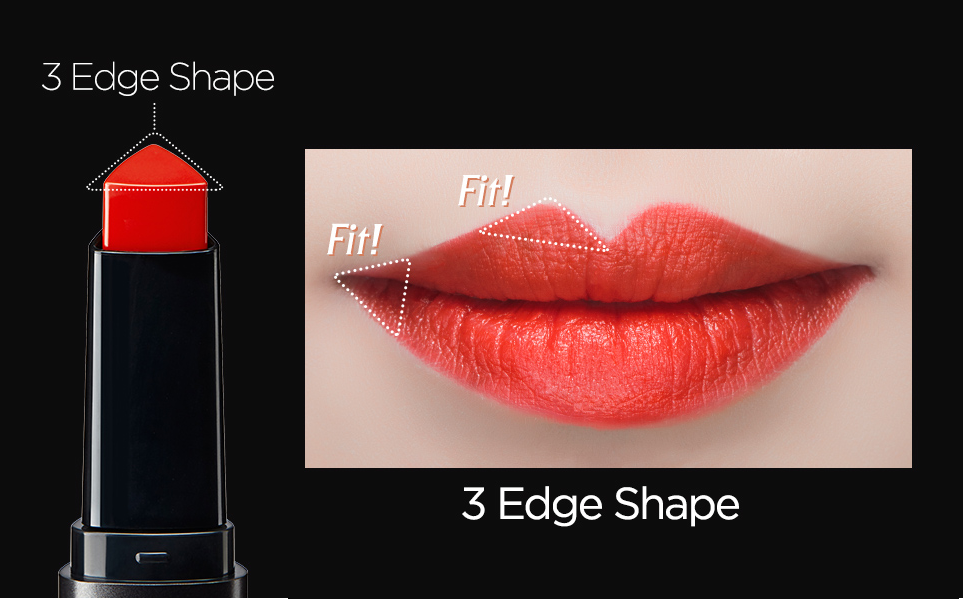 ※ Technology

: Velvet Finish Powder
Contains Silky Sliding Elastomer and Velvet Finish Powder to fill the space between the wrinkles, it gives a soft adhesion and high-color effect.
▶ How to use
: Take the appropriate amount of contents and gently apply from the inside of the lips.
: Use the pointed part of the triangle to express the contours of your mouth corner and upper lip line.
▶ COLOR