TONYMOLY Perfect Eyes Mood Eye Palette 03 Fire Mood
▶ Manufacturing company : Megacos Co., Ltd.

▶ Place of origin:Korea

▶ Volume : 8.5g
▶ Main ingredients
: Talc, Glass, Nylon-12, Propanediol, Silica
▶ Product Description
Eyeshadow palette that can complete a sensuous look with a variety of color configurations
▶ Product Features
1. Orange Bronze SUMMER Colors
A shadow palette that completes a brilliant look with gorgeous yet clear colors
2. Excellent adhesion
The fixing binding system provides excellent adhesion with soft, excellent texture.
3. Long-lasting
Using the pigment with long-lasting effect, it keeps rich colors for a long time even with just single touch.
▶ How to use
: Gently apply eye shadow on eyelids.

▶ COLOR
: 9-color palette with orange bronze color composition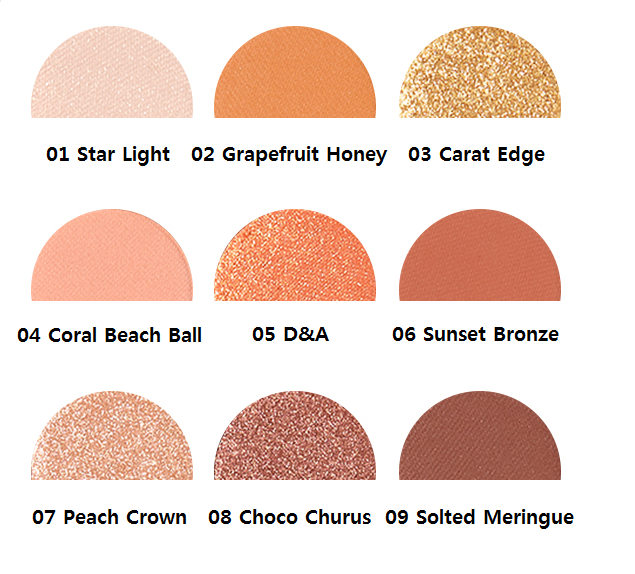 ▶ Coloring

* No.1 is light ivory color mixed with fine pearls.