TONYMOLY 7DAYS Perfect Tattoo Eyebrow
▶ Manufacturing company : Megacos Co., Ltd.

▶ Place of origin:Korea

▶ Volume : 0.4g
▶ Main ingredients
: Black Complex(Black Rice, Sesame, Black Soybean, Blackberry), Aloe Vera Leaf Extract
▶ Product Description
: Natural Self Tattoo Eyebrow that is easy to draw, and lasts for 7 days with upgraded tinting power
▶ Product Features
1. Long-lasting!
Due to the double coating action of mild ionic dye on the skin and high molecule volatile polymer, the color is absorbed quickly to the skin and firmly fixed,
it is not erased even after 3 to 7 days swimming and bathing.
2. Can be used with confidence in skin irritation!
It does not layer pigment on the surface of the skin, but it dyes the stratum corneum itself, so it keeps the eyebrows that are not erased in sweat and water.
The color is peeled off just by natural skin turnover, so it can be used safely without skin irritation.
3. Improved inconvenience that is not drawn well by increasing in discharge volume!
Upgrades to tank-type container! The amount of discharge is increased, so it boasts a clear coloring.
* Clinical Test Completed (lasts for 7 days)
▶ How to use

1. After cleansing in the evening, remove oil & moisture, then carefully fill in the gaps in your eyebrows using the elastic brush of 7DAYS Tattoo Eyebrow.
(If you draw it over a skincare or makeup, the lasting effect may be reduced.)
2. Fill in darker than you typically would. If you have any mistakes, just use a cotton swab to correct them before the contents dry up.
(It will not be removed after 1 hour.)
3. It is most convenient to use 1 ~ 2 hours before you fall asleep in the evening. After 6 hours after application, it is fully adhered and expressed.
4. You can keep the color constant like semi-permanent if you retouch when the color becomes thin after 3-4 days.
※ Precautions
1. It is an easy-to-use elastic brush pen type even for beginners. When the foreign object such as cosmetics gets on the end of the brush, the content comes out less.
2. Keep the brush facing down when storing.
3. Tattoo effect may have individual differences.
▶ COLOR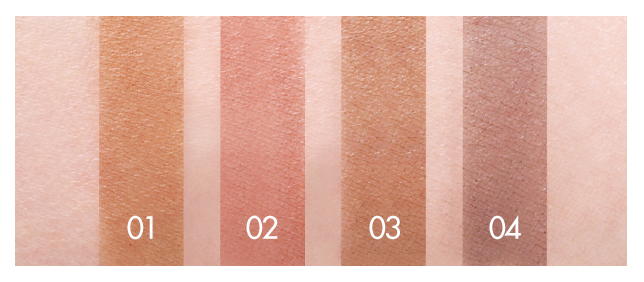 * It was filled in darker than usual, then rinsed after 6 hours.