MISSHA Cover Maestro Pot Concealer
▶ Manufacturing company : ABLE C&C Co., Ltd.
▶ Place of origin:Korea
▶ Volume : 5.5g
▶ Main ingredients
: Ceresin, Green Tea Extract, Centella Asiatica Extract
▶ Product Description

:Adds smoothness to the cover!
Adheres smoothly to the skin with the soft velvet texture! Pot concealer that covers pores and blemishes
▶ Product Features
1. Stickiness & Heaviness OUT Cover
It adheres lightly to the skin without stickiness and heaviness, so it gives natural cover!
2. Smooth velvet texture
The soft velvet texture adheres smoothly to the pores and blemishes as if applied a primer!
3. Long-lasting cover
It keeps the cover for a long time without dryness, darkening!
4. Healthy cover with skin soothing ingredients
Contains centella asiatica extract and green tea extract, so it can be used for sensitive skin.
▶ TEST
1. Coverage
Apply it to the flushing area and it will be covered thinly and lightly! It gives flawless skin expression!
2. Adhesion
Adheres smoothly to the skin and finishes softly, but keeps adhesion without dryness!

▶ How to use
1. Flush cover
Apply on the flushing area with freckles using a hand or a brush and finish by tapping lightly with a puff!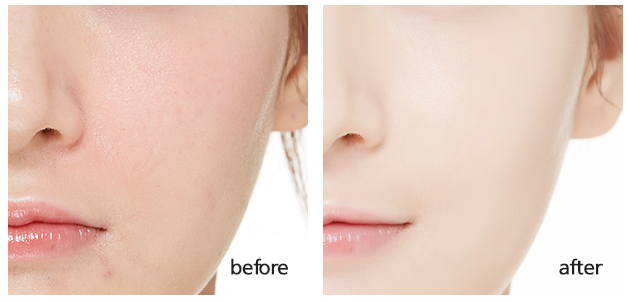 2. Blemish & Pore Cover
Apply on the blemishes or pores area using a hand or a brush and finish by tapping lightly with a puff!
* As it is highly adhesive formulation, there's no need to worry about settling into the wrinkles or pores!
▶ COLOR