ETUDE HOUSE Bling Bling Eye Stick
▶ Manufacturing company : AMOREPACIFIC

▶ Place of origin:Korea

▶ Volume:1.4g
▶ Main ingredients
: Tocopherol, Caprylyl Glycol, Propylene Carbonate, Phenoxyethanol, Tin Oxide, Hexylene Glycol, Dimethicone, Mica
▶ Product Description
: Makes your eyes bright with a soft adhesion! Stick Type Eyeshadow
▶ Product Features
1. Bling bling shining eyes!
Contains sparkling Twinkle Star Powder, it expresses delicate yet bright pearl depending on the angle of light.
2. Soft, creamy texture
It is applied softly, smoothly on the eyes, and has excellent adhesion and long lasting effect.
3. Portable stick type
You can easily carry it with a stick type that fits anywhere.
▶ How to use
1. Turn the stick 1 or 2 times to the right side and gently apply it on the area around the eyes.
2. If you rub it slightly with your fingers, the color will look much more natural.
▶ COLOR
1. (NEW) No.15
Pearl glitter with delicate apricot color
2. (NEW) No.16
Pink pearl glitter with gold pearl on warm pink base
3. (NEW) No.17
Mysterious color between light pink and light purple, Pearl glitter reflected fine gold pearl by angle
4. (NEW) No.18
Pearl glitter with warm brown color
5. No.1
6. No.8
7. No.9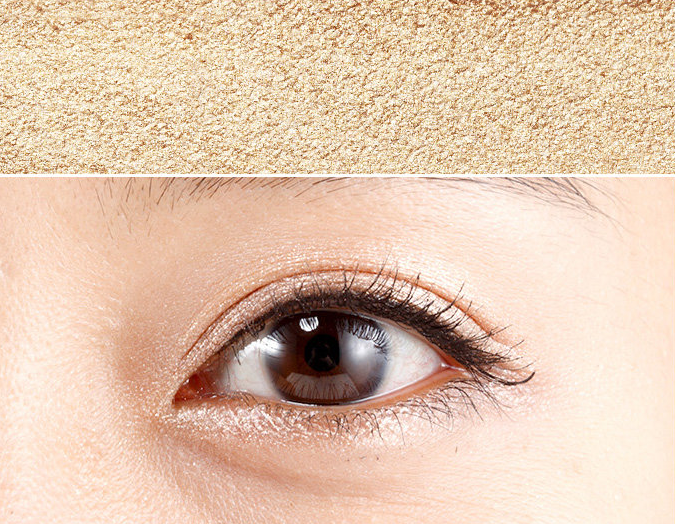 8. No.11
9. No.14