Peripera [Pink-Moment] Color Palette 6 Holes
▶ Manufacturing company : Peripera
▶ Place of origin:Korea
▶ Volume : 1.3g*6
▶ Main ingredients
: Macadamia Seed Oil, Lavender Flower / Leaf / Stem Extract, Rosa Centifolia Flower Extract
▶ Product Description
: The 2018 Autumn Collection, which expresses the autumn sensibility of the Peripera with its emotional color and design!
Eye palette with sensibility of autumn flowers! [Pink-Moment] Color Palette

▶ Product Features
1. (Vintage Pink, Rose, Brown) Shadow palette inspired by dried autumn flowers
With only shadow, #autumn_sensibility
2. MOTD Makeup for Selfie
(1) #DAY #calm #dry_rose
① Apply the Rough Rose color as a base over the entire eyelids.
② Apply the Dry Pink color for deep look.
③ Apply the Bubbly Child color on the under lash line for atmospheric look.
(2) #NIGHT #deep #an_autumn_night
① Apply the Cream Flower color as a base, and reapply Maple Syrup color for calm look~
② Apply the Dry Lavender color along the eye line for clear look.
③ Finally, apply the Bubbly Child on the middle of the eye for dimensional makeup.
3. Perfect adhesion! Ink Lasting Effect
▶ How to use
: Take an appropriate amount of the contents with a finger or a brush and apply evenly over the eye areas.
▶ COLOR
1. Cream Flower
Bright Shimmer Ivory
2. Rough Rose
Delicate Rose Beige
3. Dry Pink
Rose Pink
4. Bubbly Child
Champagne Peach with peach, pink, gold pearl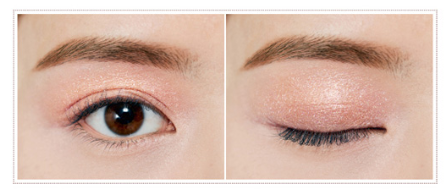 5. Maple Syrup
Mute Cocoa Brown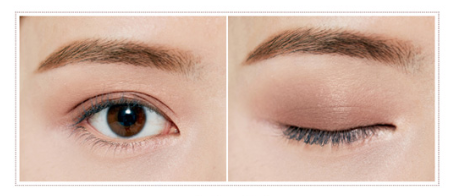 6. Dry Lavender
Mute Purple Brown