MISSHA Glow Tension
▶ Manufacturing Company : MISSHA
▶ Place of origin : Korea
▶ Volume : 15g
▶ Product Fetures
: Tension to give natural volume, glowing elastic skin finish.
: Wrinkle improvement, whitening and sun protection functional cosmetic.
: glow moist tension complex adenosine with firm elasticity, 5 kinds of hyaluronic acid and collagen adds shine for only Missha's glowing skin look
: Fine particles Micro Cover Powder cover blemishes delicately for naturally beautiful silky glowing look
: High fit! on skin like a magnet with Light-Fit-Formula for fresh makeup, long lasting bright vital skin look
▶ TEST
1. 30 hours glow makeup lasting
2. 30 hours makeup adhension lasting
3. Excellent makeup fit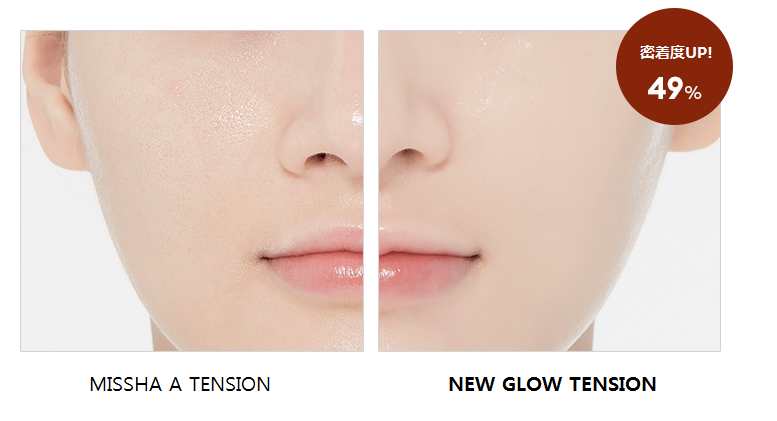 ▶ COLOR
▶ Swatch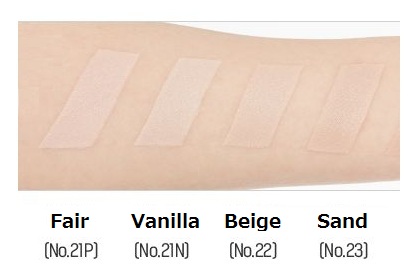 ▶ How to use
: Use appropriate amount to apply and pat gently onto skin.