ETUDE HOUSE Happy with Piglet Look at My Eyes
▶ Manufacturer: ETUDE HOUSE

▶ Country of origin:South Korea

▶ Volume:2g

▶ Product description
: There is a lot of fun to choose from the color combinations to match the character design.
:Directly produce an analog sensual eye makeup with a vivid powdery color as if a special filter was applied.
:A fine diffused reflection powder enhances the refractive index of light and produces a beautiful color feeling regardless
of the angle. Increase the content of micro dye powder giving sharp coloring feeling.
: Glamorous and fancy color like as wearing jewellery
: Typed of gel texture without any clump and powder on eyes
: Including luxery and visaul pearl pigments express gorgeous eyelines with delicate radiant
: Retained sebum control powder absorb sebum which is cause to put light on makeup effectively. It keep makeup for long hours
▶ Color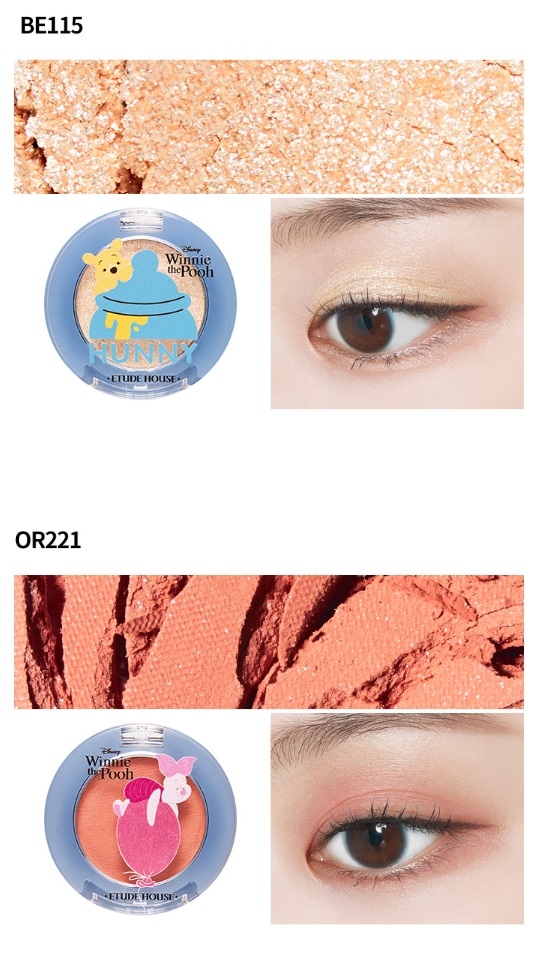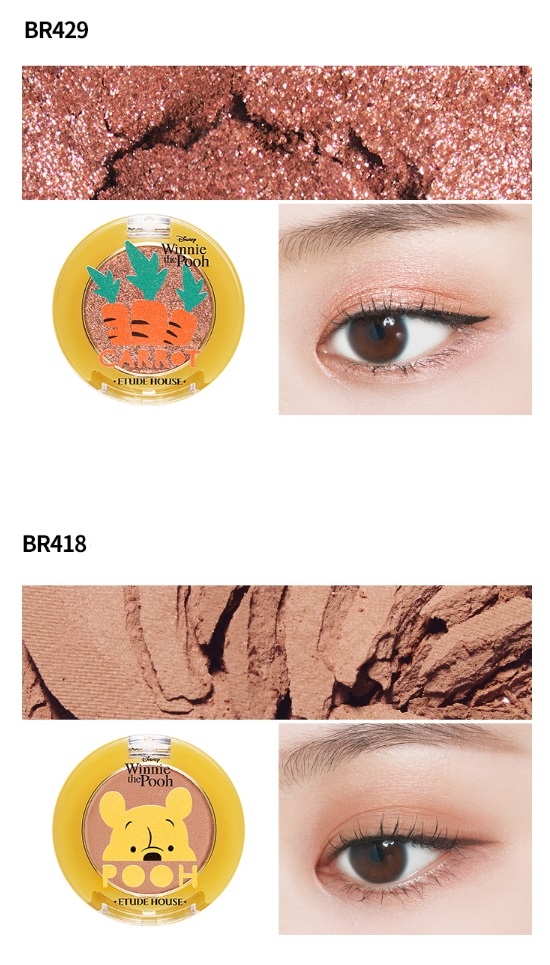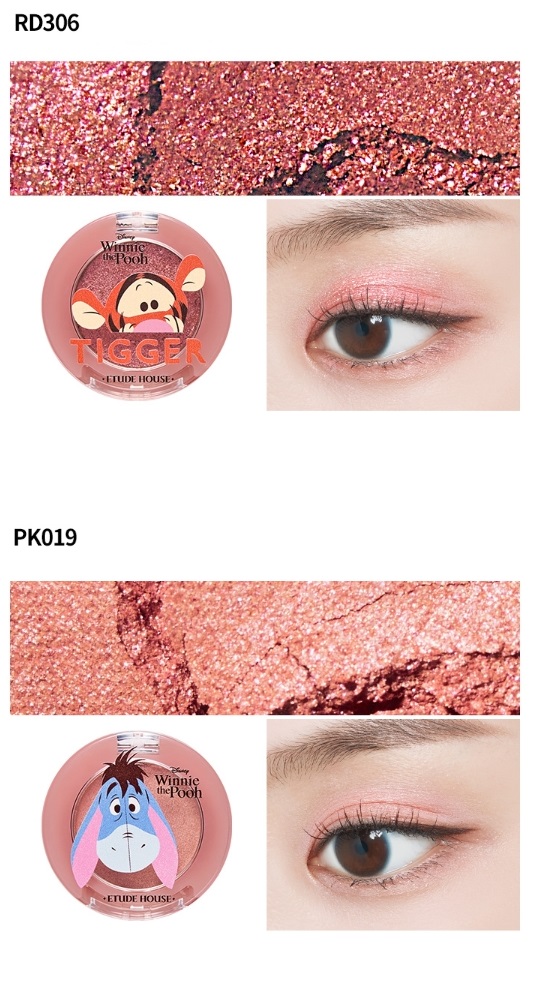 ▶ Direction for use
: Spread onto eyelid with finger or brush.