ETUDE HOUSE Happy with Piglet Color in Liquid Lips Air Mousse
▶ Manufacturer: ETUDE HOUSE

▶ Country of origin:South Korea

▶ Volume:3.3g

▶ Product description
: Air mousse tint that is as light as a feather, softly blended and silky finished as if it penetrates into your lips.
: Blends silicone gel with more than 15% moisture to make it seem lighter and more comfortable as anything on your lips.
: A uniformly dispersed water-dispersed color pigment is expressed as beautifully as it penetrates from the moment it touches the lips.
▶ Color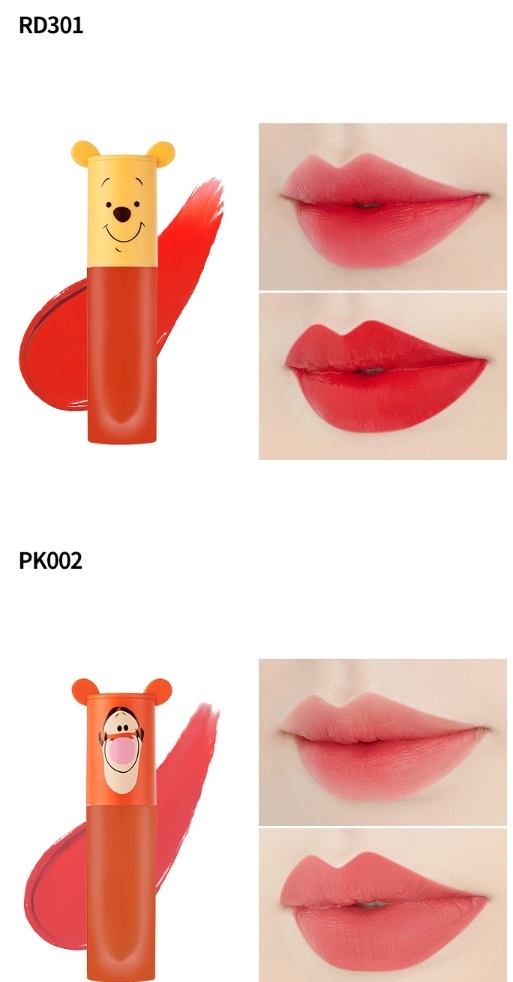 ▶ Direction for use
: Spread onto eyelid with finger or brush.