LA MUSE Correct Care Complete CC Cushion
▶ Manufacturing company : LAMUSE
▶ Place of origin:South Korea
▶ Volume : 14g (Refill 28g including)
▶ Product Description
:UV protection, Moisturizing, Natural-coverage.
:Free pore trouble with the light texture and it soothes your skin while cooling as it is applied.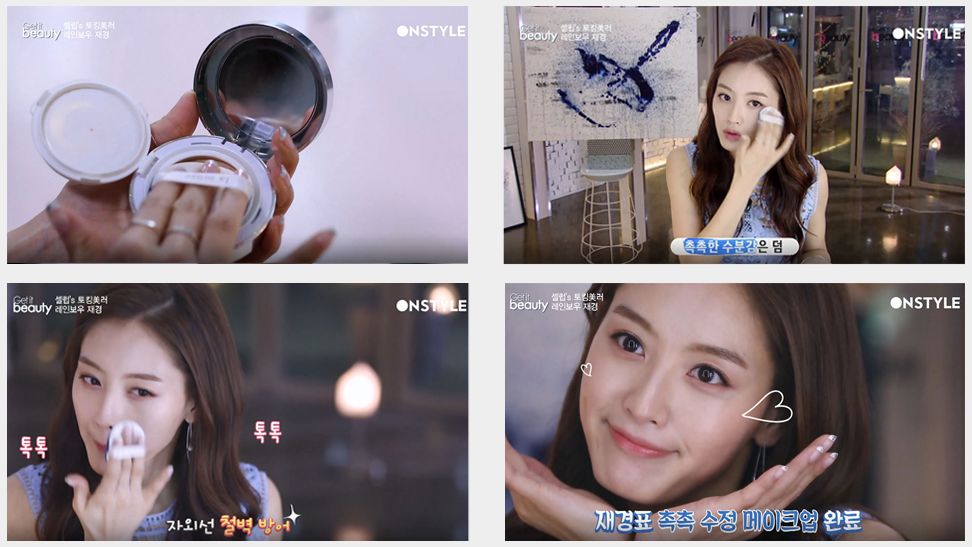 Must-have item in Kpop Idol Jaekyung's makeup bag!!
▶ How to use
1) Push the puff gently into the cushion.
2) It's all about how you touch the skin!