INNISFREE Real Fit Matte Lipstick
▶ Manufacturing company : Innisfree
▶ Place of origin:South Korea
▶ Volume : 3.6g
▶ Product Description
: Lightweight and long-lasting velvet matte lipstick.
: Color does not transfer and features a unique formula that delivers rich shades with a luminous.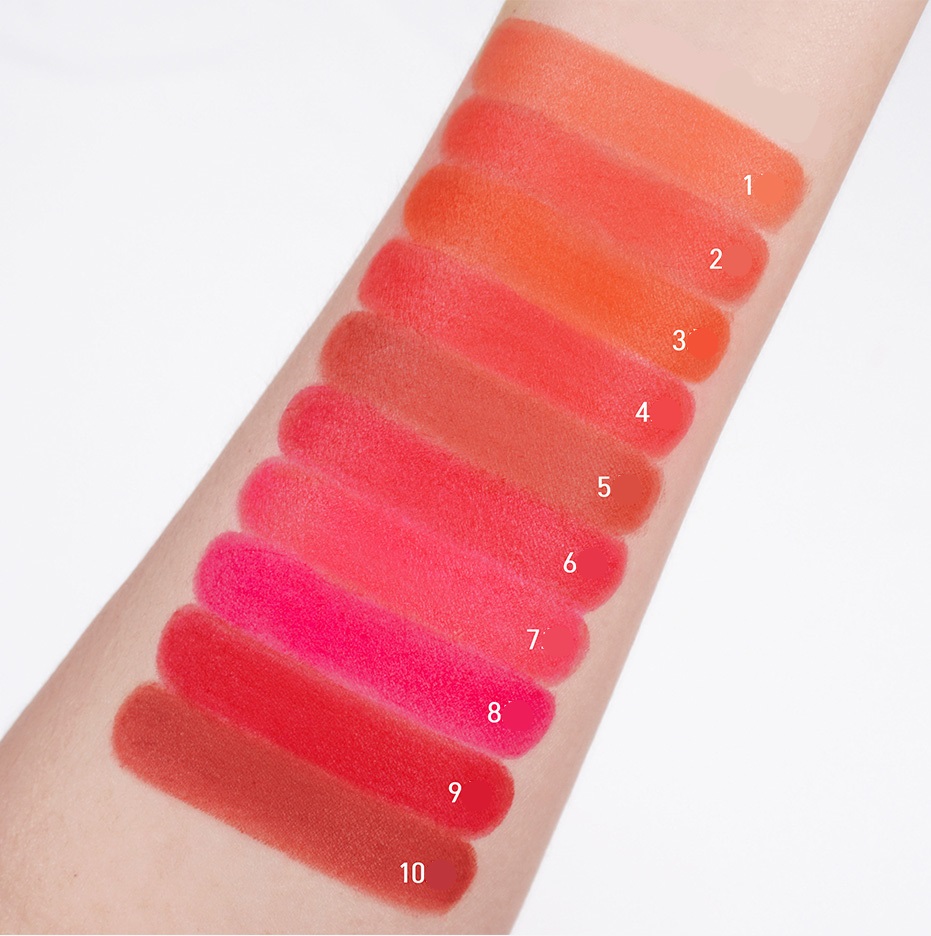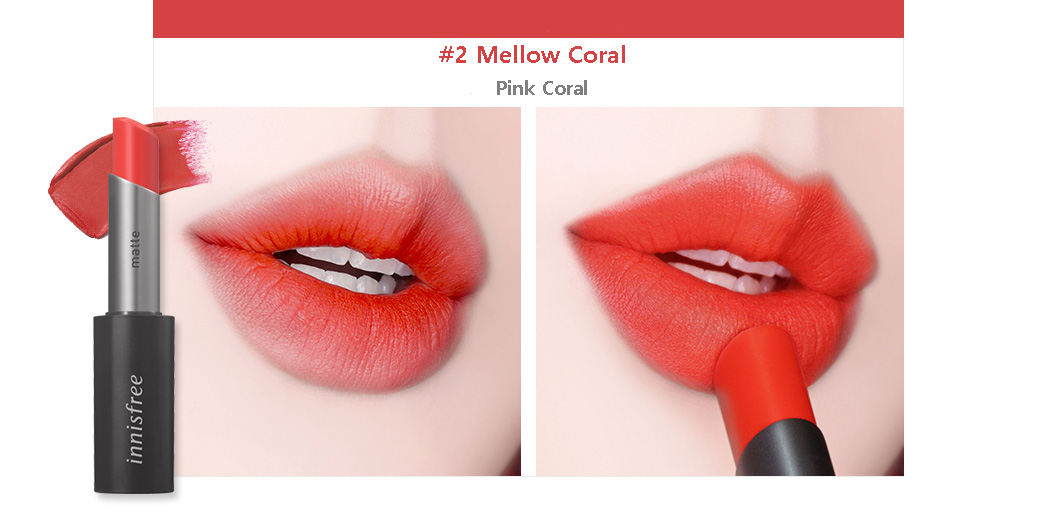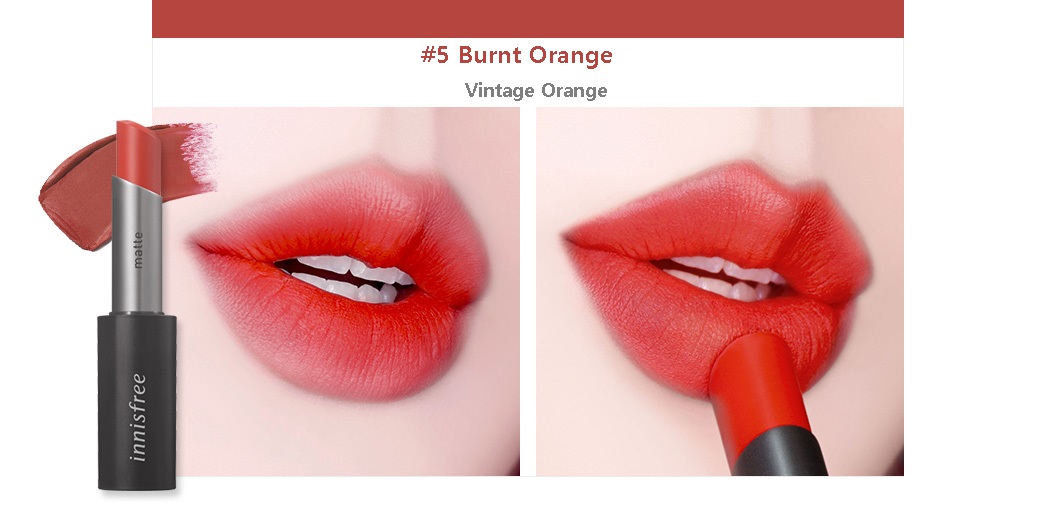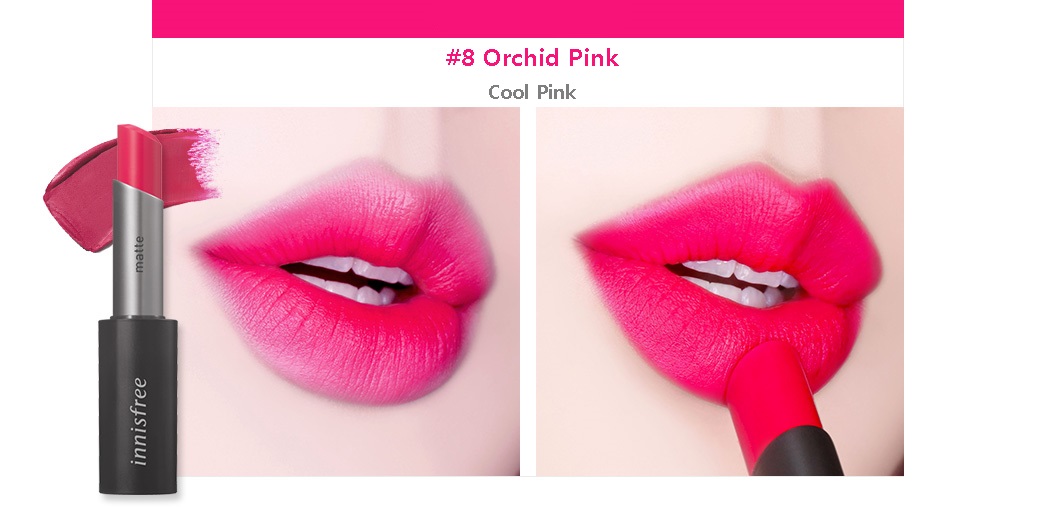 ▶Recommendation

▶ How to use (To Get K-Beauty Gradient Lip)
1. Get two lipsticks with one shade being darker than the other.
2. Apply the darker lipstick first in the centre, then top it off with the lighter shade at the edge of the lips.