ETUDE HOUSE [Blossom Picnic] Matte Chic Lip Lacquer
▶ Manufacturing company : ETUDE HOUSE
▶ Place of origin:South Korea
▶ Volume : 4g
▶ Product Description
▶Swatches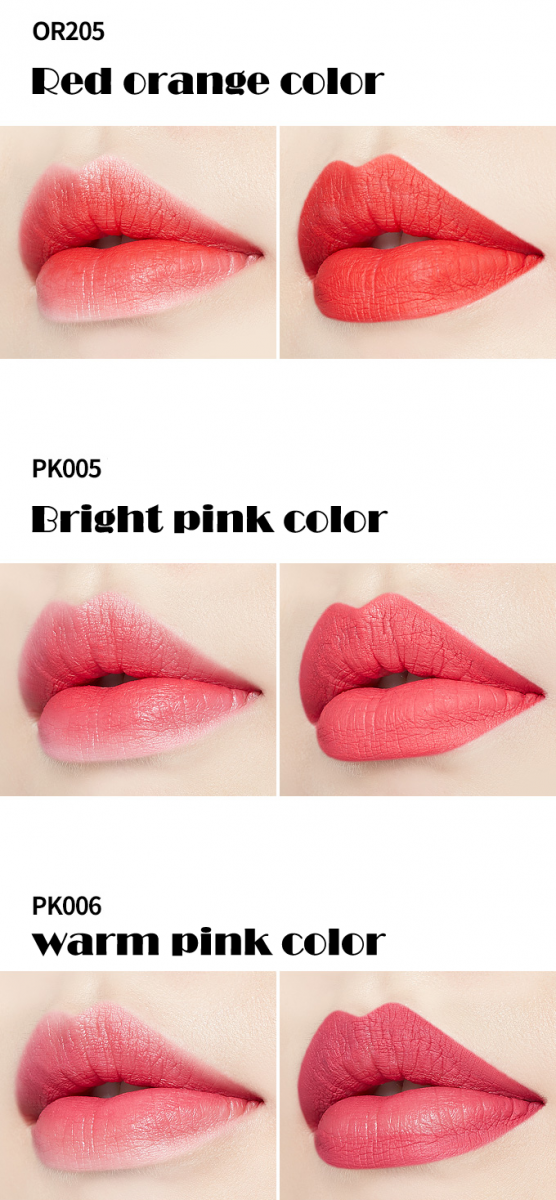 ▶ How to use
1) Wipe any excess pigment off the wand tip.

2) Concentrate a thick layer from the center of your lips and blend outwards to create a natural gradient effect.

3) Fully cover lips to express a strong, chic look.

4) After application, leave it on for 2 minutes for the color to evenly adhere to lips.