Holika Holika Baby Silky Hand Mask Sheet
▶ Manufacturer : Holika Holika
▶ Country of Origin : South Korea

▶ Volume : (15ml *2 pcs for both hands)*2EA
▶ Product Description
: Baby Silky Hand Mask Sheet helps to bring moisture back to those dry and tired hands by immersing them in a nutritious essence.
: The rich vegetable oils contained in these sheet gloves penetrate for the inside out for a lasting hydrating effect.
: It contains Shea butter, avocado oil, milk protein, papaya extract.
▶ Before and After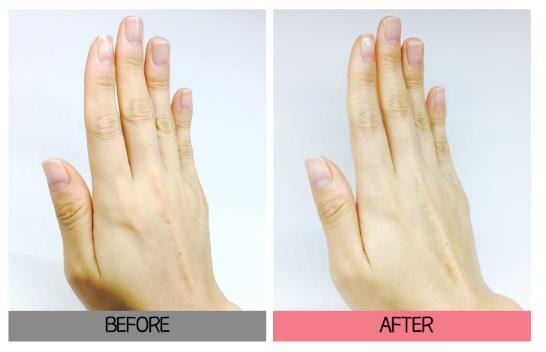 ▶ Direction for Use
1) Wash your hands first.
2) Separate hand mask sheet and place hands inside the essence.
3) Massage hand mask sheet and massage.
4) Take off the mask after 15~20 minutes and tap for absorption.