Holika HolikaTransformer Mascara
▶ Manufacturing company : Holika Holika

▶ Place of Origin : South Korea

▶ Volume : 6g

▶Description
: Dual functional effect of mascara with powerful lash up.
: It contains two types of brush one is long brush which can set and fix smooth and long lashes and another is
short brush sculpted twsit can make dense and full and abundant eyelahses.
: Can be completed eye makeup without culring thanks to uptimal fixing wax.
: Sustainble for sweat, eyedrop, and residue of mascara with bonding polymer
: Can be removed owing to film type formula.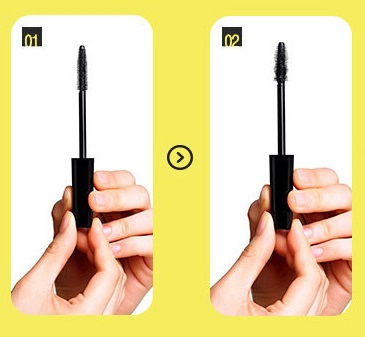 : Turn around the tip of product. You can find the transformed shape of brush whenever turn around



▶ Color