MISSHA ArtisTool Shadow Brush #303
▶ Manufacturing company:MISSHA
▶ Place of origin:Korea
▶ Product Description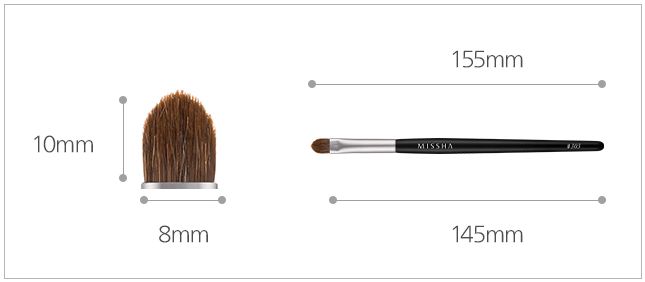 :Shadow Brush that makes point shadow delicate and natural
:It is the brush with right material and shape suitable for each makeup step, it enhances the perfection of makeup as the experts have done.
:The tips of bristles are so thin that it touches the skin gently without irritation, creating a more elaborate and delicate makeup.
:It mixes soft linsey and resilient artificial bristles, and naturally expresses shadows without clumping.
:Middle-sized flat shadow brush for point shadows!
▶ How to use
: Take an appropriate amount of shadow to the brush, apply to the area where you want to express a point shadow.