MISSHA ArtisTool Shadow Brush #306
▶ Manufacturing company:MISSHA
▶ Place of origin:Korea
▶ Product Description
:Shadow brush for liner-like shadow application, along lash lines
:Tapered fibers provide for a soft finish that allows for precise makeup application without causing irritation.
:Short, resilient horse hair brush allows for thin, precise application.
:Small, flat brush allows for application of shadows as liners, along lash lines.
▶ How to use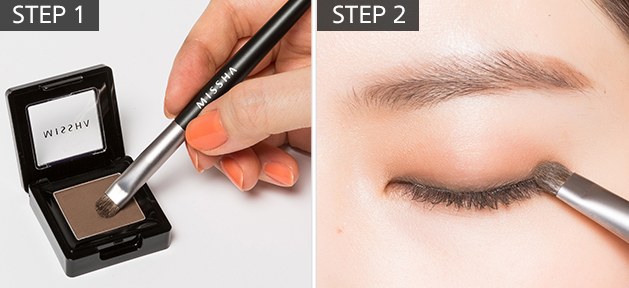 Step 1. Apply shadow to brush and lightly tap off excess.
Step 2. Apply shadow to lash lines.