MISSHA ArtisTool Foundation Brush #101
▶ Manufacturing company:MISSHA
▶ Place of origin:Korea
▶ Product Description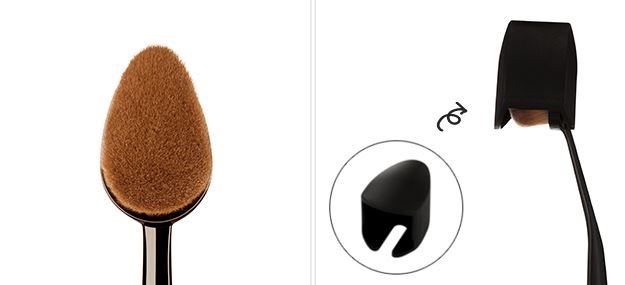 :Foundation brush to make thin and smooth base makeup
:The tips of bristles are so thin that it touches the skin gently without irritation,
creating a more elaborate and delicate makeup.
:The tight bristles and a resilient head make it possible to apply smoothly the foundation to the skin texture.
:You can apply meticulously even around the nose in the form of droplets!
:The included brush cap keeps it clean.
▶ How to use
:Take a foundation to the brush and gently apply it along the skin texture.

:If you want to increase the coverage, apply it by tapping lightly.