MISSHA ArtisTool Portable Brush #205
▶ Manufacturing company:MISSHA
▶ Place of origin:Korea
▶ Product Description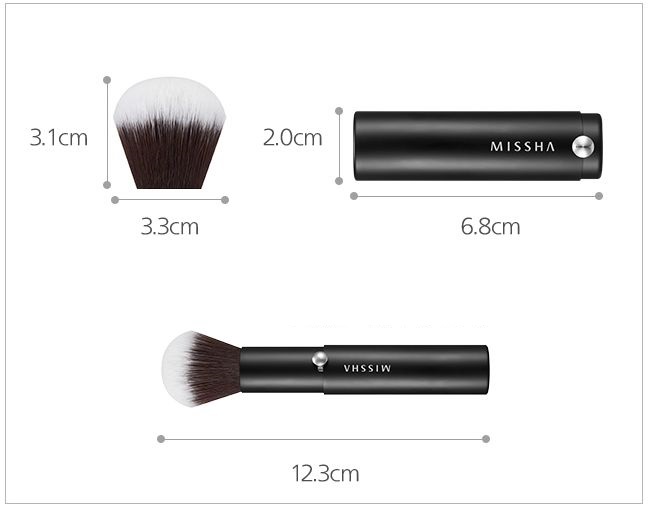 :Portable Powder Brush that can touch smoothly without clumping
:The tips of bristles are so thin that it touches the skin gently without irritation,
creating a more elaborate and delicate makeup.
:It is easy to make correction makeup anywhere with a small lipstick size.
:Soft and rich bristles make it possible to apply powder or blusher evenly without clumping.
:The cap prevents contamination and damage of the brush.