Holika Holika Prime Youth Gold Caviar Capsule Cream
▶ Manufacturing company:Holika Holika
▶ Place of Origin:South Korea
▶ Volume:50ml

▶ Product Features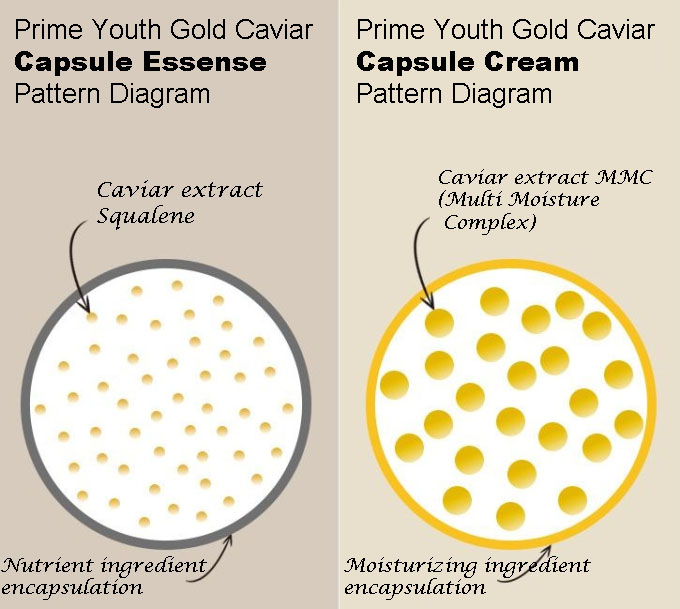 : A premium total anti-aging cream which new technology encapsulated by stabilizing the active ingredient was applied and
the highest class caviar ingredients were concentrated in the form of a circle

: The finest Beluga caviar ingredient and pure gold having a purity of 99.9% improves the problems such as
sagging skin, dryness, dullness, wrinkles, rough skin texture to balances the skin, gives healthy vitality.
: A cream including a round and concentrated caviar nutrition capsule is put in a nutritional ampule containing gold pearl,
designed to be used together to supply nutrition and moisture to the skin.

: It prepares it for glossy skin which gives deep moisturizing feeling to the dry skin.
▶ How to use