ETUDE HOUSE Two Tone Treatment Hair Color
▶ Manufacturing company : AMOREPACIFIC

▶ Place of origin:Korea

▶ Volume:150ml
▶ Main ingredients
: Purified Water, Ethanol, Methylpyrrolidone, Polyacrylamide, Sodium Laureth Sulfate
▶ Product Description
: Two-tone hair color that can complete in 10 minutes with vivid, mysterious color
▶ Product Features

1. Vivid hair color expression!
(1) It is possible to express clear, vivid color even in a short period of time, and if you retouch before color disappears completely, vivid color will be maintained constantly.
(2) You can freely express your desired hair color using 2 or 3 colors.
2. Two-tone hair that can complete in 5 to 10 minutes!
It is a temporary hair tint that expresses color clearly by leaving for 5 minutes to 10 minutes after shampoo. It expresses colorful hair without hair damage.
3. Excellent persistency!
It lasts an average of one week just by using one time for a short time.
4. Glossy UP!
Unlike normal oxidative type hair dye, unpleasant odor and scalp irritation are few, and it can be used freely even on the damaged hair.
Contains ingredients that protect and nourishe hair, it makes hair shiny and silky.
5. Minimized staining!
It has minimal color staining on skin and clothes once it is dried completely.
※ Color Remover (Two Tone Treatment Hair Color Remover)
1. Easily removes clear, vivid colors!
It removes more easily colors by using remover on the colored hair with the Two Tone Treatment Hair Color.
* Use it repeatedly until the color disappears completely depending on the condition of the hair.
2. A remover is required so you can change colors at any time!
It removes the color by leaving for 5 to 10 minutes after shampooing.
It also removes color on your skin easily.
▶ How to use
1. After shampooing hair, towel-dry wet hair without using conditioner or hair treatment.
2. Wear disposable gloves and apply a color treatment to the hair evenly.
3. After 5 to 10 minutes, rinse thoroughly with lukewarm water without using shampoo or conditioner.
(For more vivid color, leave it on for a couple more hours.)
4. Completely dry your hair using the hair dryer.
(Avoid using towel since the dye may stain your towel.)
※ Coloring Advices
1. You can create a more vivid color if you have light/bleached hair.
2. As you increase the amount of time the product is in your hair, you will get more vivid hair color.
3. If you have already dyed hair with a darker color, selecting a color that is brighter than your hair color may not be as vivid as you want.
4. Hair that is dyed or coated with a dark color may be stained and may not be expressed in the desired color.
※ Hair Color Remover Advices
1. After use, dry your hair completely to minimize color bleeding and staining your clothes.
2. Please be careful when you wear clothes or hats that will come in direct contact with your hair.
3. Disposable plastic gloves are recommended when using the product.
4. Use a specific towel when you towel-dry your hair because the color may bleed and stain your towel for 2 to 3 days.
▶ COLOR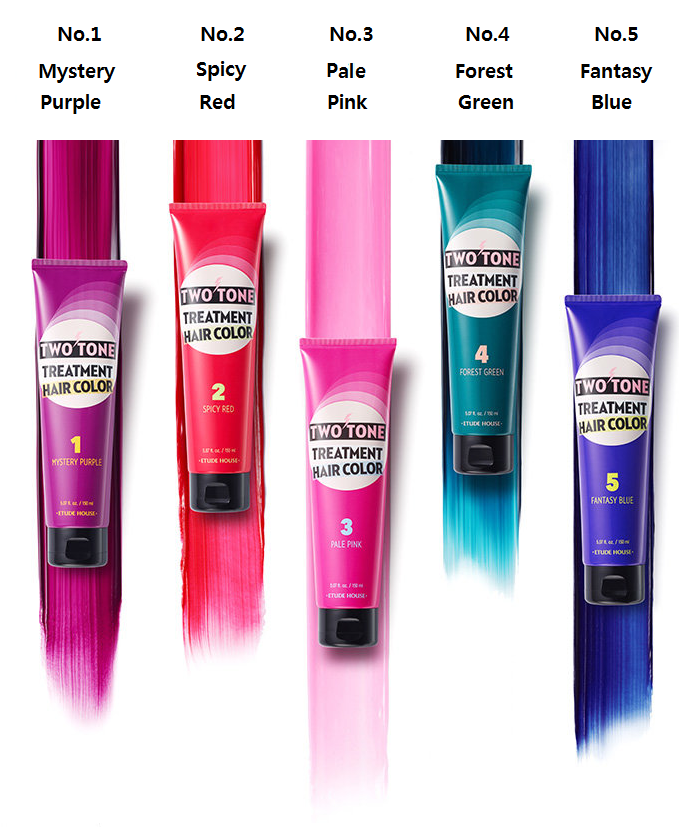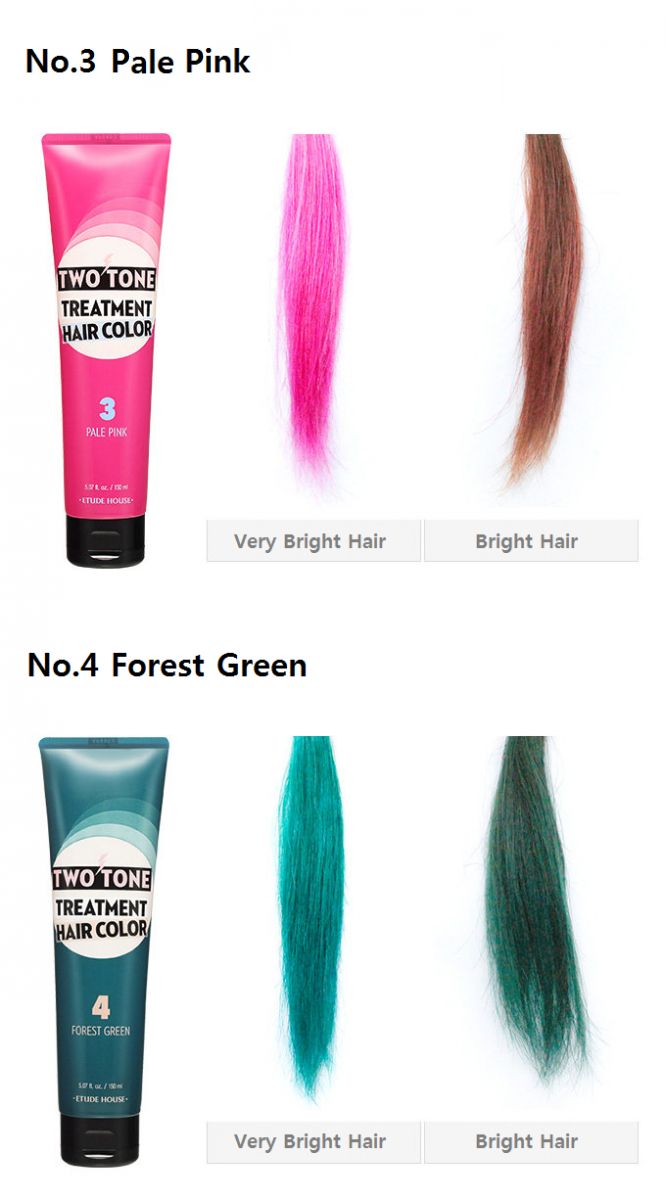 ※ Color Mixing TIP
: Create new colors by mixing two or more colors with My Beauty Tool Hair Color Mixing Kit!