MISSHA 3-Wave Eyelash Curler


▶ Manufacturing company:MISSHA

▶ Country of origin:Korea

▶ Internal capacity:1EA

▶ Product Description

:3-Wave Eyelash Curler to create perfect C-curl in one stroke without break

▶ Product features

1. Three times at a time

: Easy for beginners at once!
3 layers Silicone Packing to take lashes in 3 stages, even beginners quick and easy eyelash curl UP without special skills.

2. Beautiful C-curl without break

: Stop unnatural L-lashes!
3-layers silicone curled natural lashes without break as if borrows artist's hand, soft and beautiful C-curled finish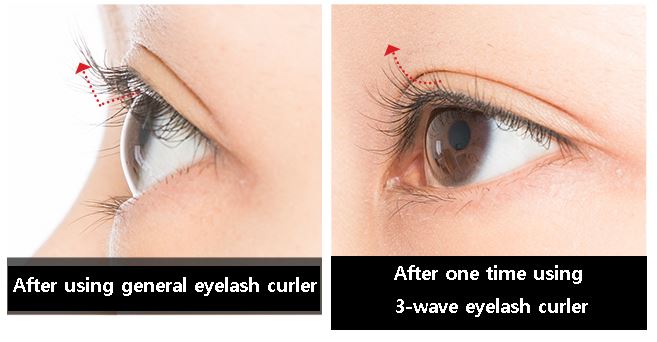 * In the case of general eyelash color, it is necessary to divide it up several times while raise the hand a little
so that you can produce a curve without a break.

3. Worried about cut eyelashes, now ZERO

: Keep my precious eyelashes all the way!
Upper and lower cushioning design gives soft touch feeling to eyelashes

* Built-in silicon packing for refill

▶ How to use


1. With the eyes closed halfway, put the eyelash curler head close to the eyelash root.

2. Pick up a little bit and make sure the eyelids are not picked up,
lift up your hands and lift up your eyelashes.

* Do Not Forget!!
:After use, please wipe lightly with wet tissue.