APIEU Mini Puff Collection
▶ Manufacturing company: APIEU
▶ Place of origin:Korea
▶ Internal capacity:3pcs

▶ Description of item
:Performance is the same as before, but only in size ~ Minimal!
:It is a minimal size and can produce delicate narrow areas and curved areas such as eyes, nose, mouth.
:It is convenient to carry around because it fits comfortably in the pouch.
:If you use the puff moistened with water, you can produce a glossy skin.
:With 100% NON-LATEX puff that does not have to worry even about sensitive skin, you can use it safely even if you have latex allergy.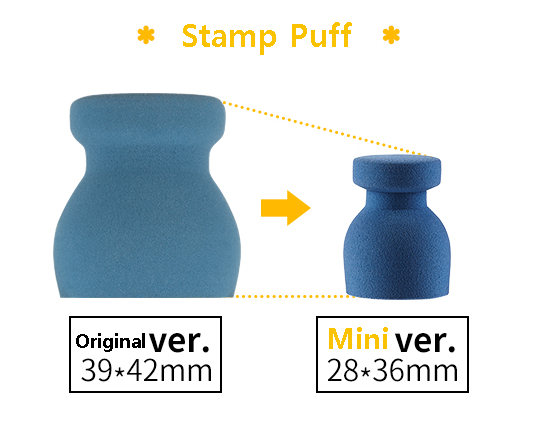 ▶ how to use
: Take an appropriate amount of skin cosmetics to the puff and apply it to the desired area.