NATURE REPUBLIC By Flower Eye Shadow(Matte)

▶ Place of origin:Republic of Korea

▶ Internal capacity:1.2g/0.04 oz.

▶ Main ingredients

:Talc, Mica, Polymethyl Methacrylate, Silica, Diisostearyl Malate, Titanium dioxide, Phenyl trimethicone

▶ Product Description

:Silky, soft texture and clear color

▶ Product features

1. Color persistence

Contains silica to help maintain color due to oil absorption

2. Silky touch

The fine particle powder prevents dusting and lumps, giving a soft touch feeling.

3. Spreadability and adhesion

It has excellent spreadability and adhesion, and color is evenly colored.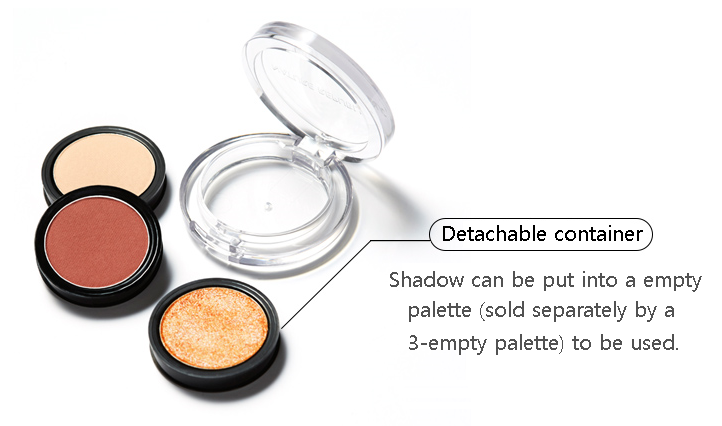 ▶ how to use

:Take an appropriate amount of the contents with a tip or brush and spread it gently on the eye area.
If you apply a large area, you can use it to spread smoothly with your finger.

* Use Tip

Q1. I want to improve the color of the shadow, do you have a good tip?




A : Apply primer shadows to enhance color, then spread on other shadows.
Use Eye Shadow No. 02 to help enhance the color effect when eye makeup.

Q2. What is the difference of the By Flower Primer Shadow (No. 02)?


A : It is a new concept primer shadow that is resistant to water, sweat and oil.
When applied to as the base before eye shadow like putting correction lingerie on,
it produces clean eye all day without crease phenomenon.

▶ COLOR