TONYMOLY Magic Food Banana Hand Milk
▶ Manufacturing company:TONYMOLY
▶ Place of origin:Korea
▶ Internal capacity:45ml / 1.52 oz.

▶ Description of item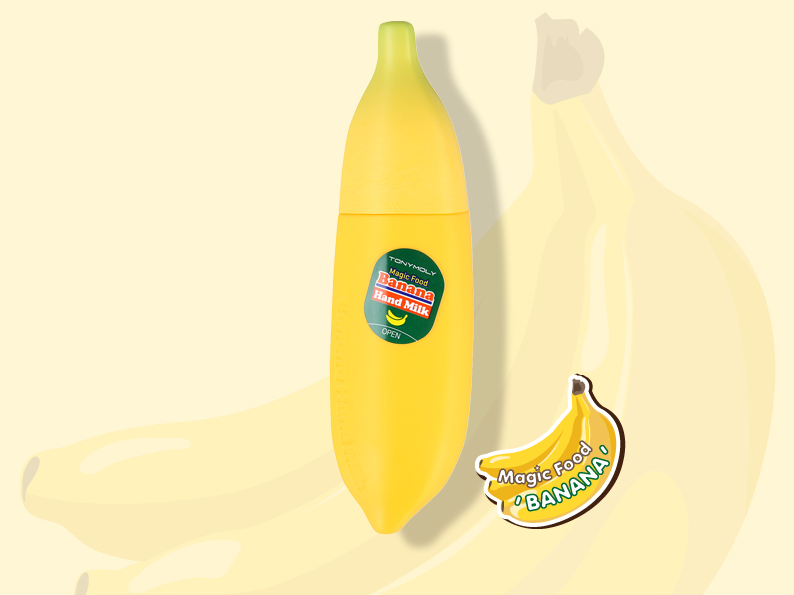 :Fresh Hand Milk that banana and milk protein ingredients meet and deliver a full nourishment
:Nourishing moisturizing hand milk that soft banana extract calm on dry and rough hand skin without shine
with moist and smooth moisturizing film
:Nourishing moisturizing care, as well as gentle care of milk protein extract and shea butter.

:Containing 10,185ppm of banana extract
▶ How to use
: After washing your hands thoroughly or whenever you feel dry, take an appropriate amount and spread evenly over it.