MISSHA Base Shadow Brush Italprism


▶ Manufacturing company:MISSHA

▶ Place of origin:Korea

▶ Size:16.3cm

▶ Main ingredients:Natural wool

▶ Product Description


:Modern Shadow Italprism only.

:Thick brush for good to spread the base shadow all over the eyehole.

:Exclusive Shadow Brush to enhance the color and adhesion of the luxuriously shining Modern Shadow Italprism.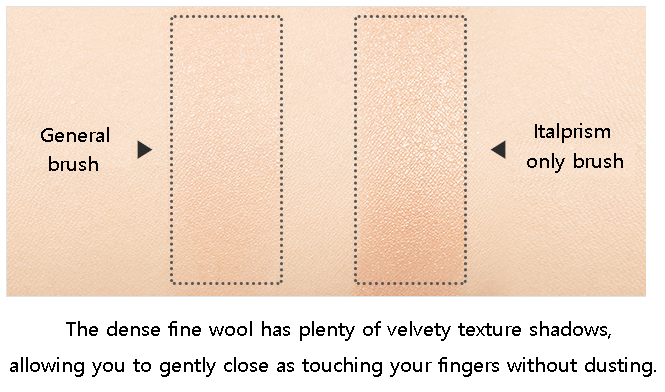 ▶ How to use




1. Take a shadow on the brush, then gently shake it, and leave only an appropriate amount.

2. Gently touch to the eyes.