[OUTLET] ETUDE HOUSE Any Cushion All Day Perfect Special Set
★☆Expiration date:2020/05/11
Please purchase after confirming the expiration date.
▶ Manufacturing company:ETUDE HOUSE
▶ Place of origin:Korea
▶ Internal capacity:Product 14g + Refill 14g + Primer 10g

▶ Product Description
1) Any Cushion All Day Perfect (Product 14g + Refill 14g)
:The cover pigment that determines the coverage is blended densely and evenly twice to cover the defect of the skin closely and tightly.
:"Roll Spread Technology" is applied, so you do not need to tap it several times and it is thin and smoothly attached to your skin with one touch.
:A dense, firmly layered multi-combining formula keeps your skin expressive for a long time without breaking.
2) Fix and Fix Tone Up Primer SPF33/PA++ [Lavender]

:It keeps the skin smooth, and corrects the tone brightly to complete a clean skin base.
:A tone up primer that helps makeup last longer.
:With a tone on tone complex, it allows clear, transparent and bright skin expression.
:It expresss the color of the original cushion and keeps the makeup long.
▶ Color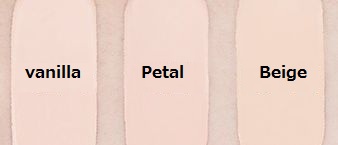 ▶ how to use
:Take an appropriate amount on the cover-tight puff and spread it evenly over your face.