[NEW COLOR] JUNGSAMMOOL Essential Star-cealer Foundation
▶ Manufacturing company:JUNGSAMMOOL
▶ Place of origin:Korea
▶ Internal capacity:Foundation 15g + Concealer 4.5g

▶ Description of item
:Dual texture blending foundation that completes three-dimensional face contour and long lasting glow
that seems to have been given makeup
:Compatibility of the foundation that designed K beauty base make-up experts have carefully and concealer's dual texture
completes three-dimensional face and transparent skin tone

:The highly moisturizing power of the high viscous oil complex gives the long lasting glow effect that glows as time goes by.
:With the blending effect between two special formulations developed by THIN & THICK rule, it supports firmly the make-up film
and gives erase-proof effect that make-up is maintained for a long time.
★High adhesion · high cover + SPF30 PA ++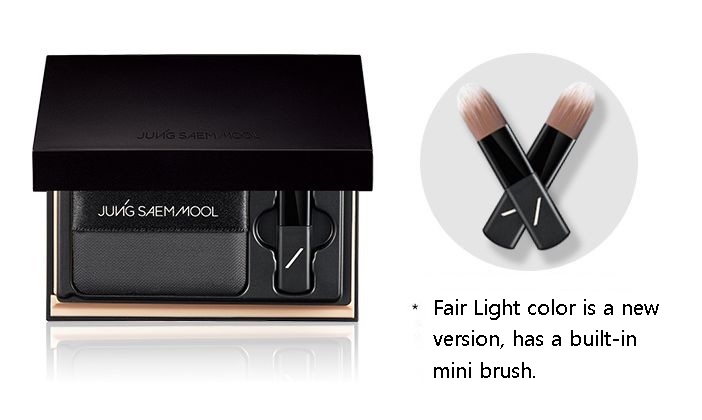 ▶ Color
▶ how to use
: After opening the container, press the left button of the pallet and when the contents come out, take an appropriate amount
with the built-in puff and apply lightly on your face. Take the concealer contents with the same puff to the area
where the additional cover is needed, mix the appropriate amount into the pallet, and spread it naturally.