3CE Creamy Cheek Stick
▶ Expire Date : 23 Mar 2023
▶ Place of origin:Korea
▶ Internal capacity:7g

▶ Description of item
:Creamy textured stick blusher that gently melts into your skin

:A real color fitting powder that effectively expresses pigment is closely adhered even with one touch
without lumps, completing vivid color.

:With a creamy texture, it closely adheres to the base makeup and maintains a long-lasting, clear color.
:A stick-type blusher that is easy to carry in a pouch, you can easily make a blush look anytime and anywhere.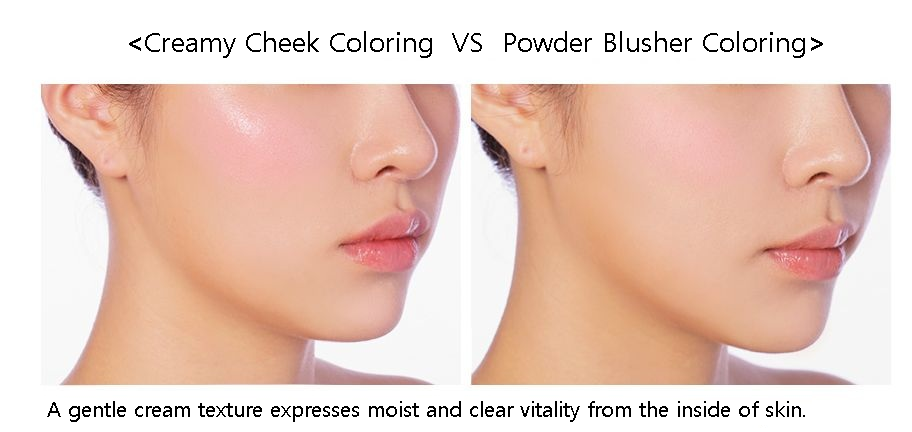 ▶ Color
▶ how to use
: After taking an appropriate amount, apply thinly to face and spread it by tapping lightly.
After use, please be sure to close the lid of the container.