[2017 NEW] MISSHA UV Pore Blur Starter


▶ Manufacturing company:COSMECCA KOREA Co., Ltd.

▶ Place of origin:Korea

▶ Internal capacity:30ml

▶ Main ingredients

:Dimethicone, Zinc oxide, Titanium dioxide, Silica, Perfume

▶ Product Description

:Protecting starter combined with sun block to blur pores smoothly with UV protection(SPF50+/PA++++)

:UV protection functional cosmetics

▶ Product features




1. Hybrid Makeup Starter

Hybrid formula combining primer and sun block reduces the use step and completes the makeup base easily.




2. Pores & Fine wrinkles Blurring

Pore blurring gel covers pores & fine wrinkles to give smooth, soft skin texture.




3. UVA / UVB blocking simultaneously with 50+ PA ++++

UV Protecting formula forms a thin barrier on the skin, cares the skin




4. Long lasting makeup

It prevents darkening with a sebum control effect and keeps base make-up firmly.

▶ TEST




* The AFTER image was used with base makeup.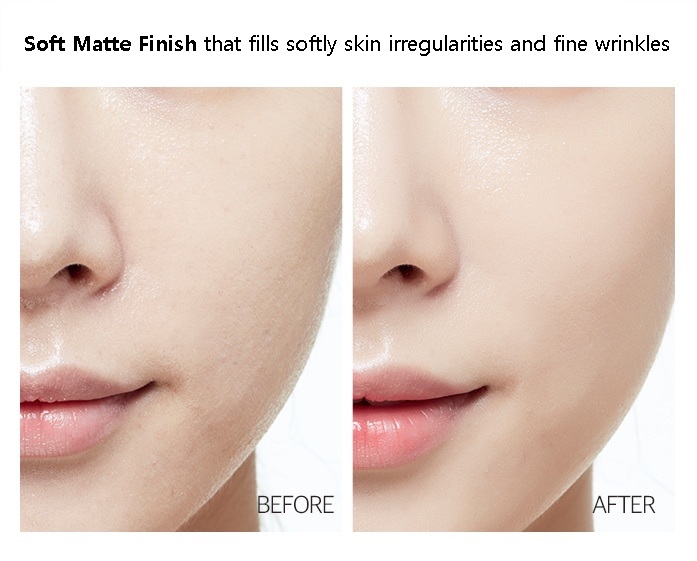 ▶ how to use




:In the first step of make-up, take an appropriate amount and apply it gently along the skin texture.

* Tip

:Apply a small amount to T zone and both cheeks for perfect coverage.

* Attention

1. Please keep it upside down after use.

2. Due to the nature of the formulation, the oil may come out together on the first use,
but there is no abnormality in its use, so you can use it with confidence.