ETUDE HOUSE Dear Darling Water Gel Tint
▶ Manufacturing company:ETUDE HOUSE
▶ Place of origin:Korea
▶ Internal capacity:4.5g

▶ Description of item
:The pigment is uniformly colored by the increased adhesion of moisture, and the first color lasts for a long time.

:The clear, dark colors that match the winter season colored to the lips and brighten the skin tone.
:Soapberry fruit extract with rich minerals and vitamins helps to create moist and refreshing lips.
▶ Color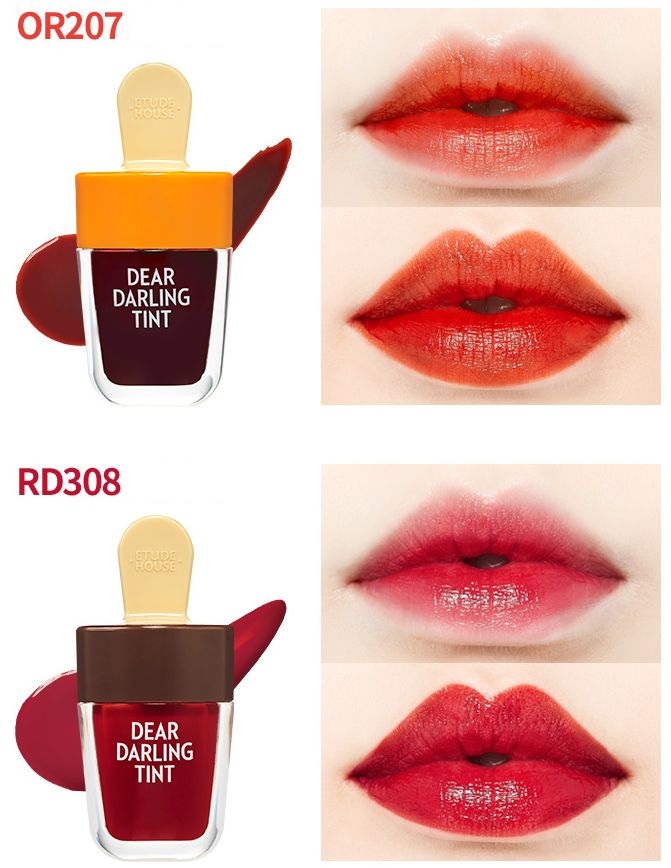 ▶ how to use
: Adjust the amount of the contents on the tip at the mouth of the container and apply it naturally
from inside to outside of the lips as gradation.